World
2015-March-27  16:08
Iraq's Muqtada Sadr Warns S. Arabia to Immediately Halt Attacks on Yemen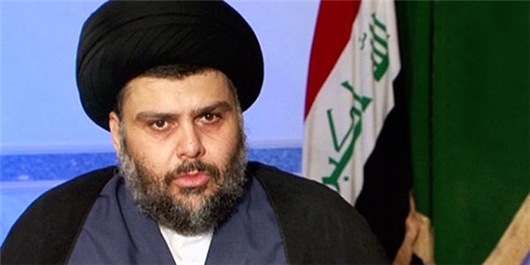 TEHRAN (FNA)- Senior Iraqi cleric Seyed Muqtada al-Sadr warned Riyadh to immediately call off its invasion of Yemen or wait for serious consequences of its move.
Muqtada al-Sadr said in a statement on Friday that nations should decide their fate independently, stressing that the Saudi-led offensive against Yemen is a clear instance of foreign meddling in the Muslim country's internal affairs.
"It [Saudi invasion of Yemen] is at odds with Islamic-Arabic unity," he further added.
Muqtada al-Sadr said that Saudi Arabia ought to put an instant end to the invasion of Yemen, noting that so far dozens of civilians have been killed by the Saudi-led strikes.
Saudi Arabia launched airstrikes against Yemen early Thursday, one day after the US-backed Yemeni president fled the country. Riyadh also continued its offensive against the Yemenis on Friday and left dozens of more civilians dead and injured.
Riyadh claimed that it has bombed the positions of the Ansarullah fighters and launched attacks against the Sana'a airport and the Dulaimi airbase.
But despite Riyadh's claims, Saudi warplanes have flattened a number of homes near Sana'a international airport.
At least 25 Yemeni civilians, including children, were killed and tens of other wounded in the Saudi air strike.
Also, 15 more people were killed and injured in a second round of massive attacks by the Saudi Arabian fighter jets in the Northwestern Yemeni city of Sa'ada on Friday.
Yemen's al-Massira TV reported that the Saudi air force targeted the Yemeni's civilians who were shopping in a market.
Five Persian Gulf States -- Saudi Arabia, the United Arab Emirates (UAE), Bahrain, Qatar and Kuwait -- backed by the US have declared war on Yemen in a joint statement issued earlier Thursday.
The Saudi aggression has received growing international condemnation as it is pushing the region and the world into an unprecedented fast-growing war as its ISIL mercenaries are on the brink of complete annihilation in Iraq and Syria.