Politics
2016-February-2  16:04
Iranian Commander: T90 Tank Deal with Russia Is Off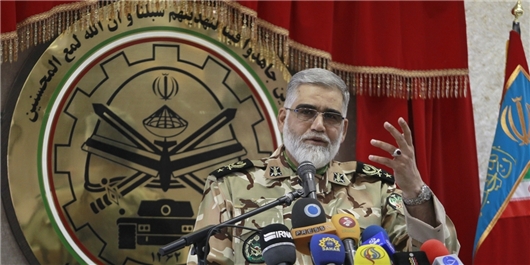 TEHRAN (FNA)- Ground Force Commander Brigadier General Ahmad Reza Pourdastan said Iran is no longer interested in buying T90 battle tanks from Russia, and plans to supply its armored needs through domestic production.
"We were once interested in buying the Russian tanks. But since we can manufacture similar models within the country and we plan to do so in the near future, the deal is now off," Pourdastan said on Tuesday.
According to him, Iran has enough capacity and techological know-how to produce new generation battle tanks and advanced military hardware, so it makes no sense to purchase them from elsewhere.
Pourdastan had said back in December the country was planning to purchase advanced T90 tanks from Russia.
"We have presented the General Staff of the Iranian Armed Forces with a proposal to buy T90 tanks from Russia," Pourdastan told reporters in the Northeastern city of Mashhad at the time.
"We are trying to develop the needed defensive capacities and capabilities in ourselves proper to the atmosphere of threats (posed to Iran)," he stressed.
The T-90 is a Russian third-generation main battle tank that is essentially a modernisation of the T-72B, incorporating many features of the T-80U (it was originally to be called the T-72BU, later renamed to T-90). It is currently the most modern tank in service with the Russian Ground Forces and Naval Infantry.
Some of the T-90 tanks were deployed in Northern Syria last week in the war on terrorist groups.