Economy
2016-June-29  14:54
Iran Completes Electricity Transmission Line to Azerbaijan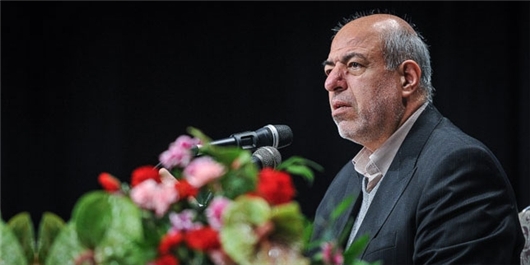 TEHRAN (FNA)- Iranian Energy Minister Hamid Chitchian announced the completion of the infrastructural project that would transmit the country's electricity to neighboring Azerbaijan.
"Iran has completed a power transmission line and pole which could swap some 600 megawatts of electricity between the two countries," Chitchian told reporters on Tuesday.
Iran and Azerbaijan have long sought to trade electricity and reports say the Azeri parliament recently passed a motion which allows for such exchange and predicts power exports to a third country.
In February, Chitchian said Iran, Azerbaijan, Georgia and Russia have a lot to gain by agreeing to build new power transmission links.
Chitchian made the remarks in a meeting with Azeri Economy and Industry Minister Shahin Mustafayev in Tehran.
"Winter is the peak season for the consumption of electricity in Azerbaijan, Russia and Georgia, while summer is the peak time for Iran. Iran could export electricity to these countries in the winter and import electricity from them in the summer. This way we could all decrease construction costs for the new power plants," he noted.
Mustafayev, for his part, welcomed the plan, said technical issues to this end should be resolved within a month, and contracts could also be signed soon.
Iran has considerably increased power exports to seven neighboring countries in recent years.
Iran has constructed power plants twice as many as the average number of power plants constructed in the world during the past decade.
The power generation capacity in Iran has grown by 7 percent annually during the past 10 years.
Iran currently swaps power with Turkey, Armenia, Turkmenistan, Azerbaijan (including Nakhchivan Autonomous Republic), Pakistan, Afghanistan, Syria, and Iraq.
It seeks to become a major regional exporter of electricity and has attracted more than $1.1 billion in investments for the construction of three new power plants.