Politics
2019-July-23  15:40
Beijing Standing Firm against US Sanctions on Chinese Companies over Iran's Oil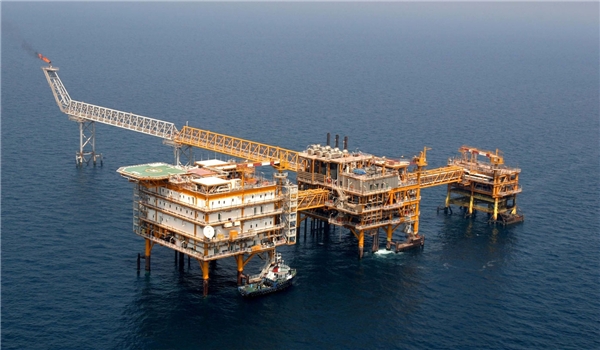 TEHRAN (FNA)- Beijing strongly opposes US sanctions on a Chinese energy firm for ignoring boycotts on Iran's oil sector, its foreign ministry announced on Tuesday.
The United States has imposed sanctions against a Chinese company that is the biggest buyer of Iranian oil in the world, amid an escalating trade war between Washington and Beijing and US threats against Tehran.
On Monday, US Secretary of State Mike Pompeo stated that Washington sanctioned the company, Zhuhai Zhenrong Co Ltd, because it "knowingly engaged in a significant transaction for the purchase or acquisition of crude oil from Iran".
On Tuesday, Chinese Foreign Ministry Spokeswoman Hua Chunying said Beijing firmly opposed the sanctions, adding that China's cooperation with Iran was normal under international law.
"We urge the US to correct this wrongdoing and stop its illegal sanctions on companies and individuals," she told reporters at a daily briefing, adding, "The US has neglected the legitimate rights of all countries and randomly applies sanctions, this is in violation of international law."
It is the first time the US has sanctioned a Chinese company in relation to its campaign of "maximum pressure" against Iran.
China: US Sanctions on Iranian Oil to Worsen Situation in Mideast, Cause Chaos at Energy Marketshttps://t.co/7bu5ohhY1O pic.twitter.com/vBjVr62FjY

— Fars News Agency (@EnglishFars) April 23, 2019
The US has decided not to extend its sanctions waivers to eight importers of Iranian crude after the exemptions expired at the beginning of May. But, Tehran has delivered crude cargoes to a Chinese refinery complex since Washington removed all sanction waivers for Iranian oil customers, including its biggest buyer China. According to TankerTrackers, a medium-sized Suezmax vessel, named SALINA and owned by the National Iranian Tanker Company (NITC), loaded around 1 million barrels of crude oil from Iran and departed in late May. The tanker arrived in mid-June at Jinxi Refining and Chemical Complex in China in a first independent tanker-tracking confirmation that China is defying the US sanctions on Iran's oil exports.
Since the US pulled out of the nuclear deal in May, 2018, formally known as the Joint Comprehensive Plan of Action (JCPOA), tensions have mounted between Washington and China, Russia, and even traditional European allies, as the US sought to pressure them into complying with the re-imposition of sanctions.