Politics
2019-August-1  15:12
Ex-US Negotiator: Imposing Sanctions on Iran's FM Shows Trump's Lie over 'Talks with No Preconditions'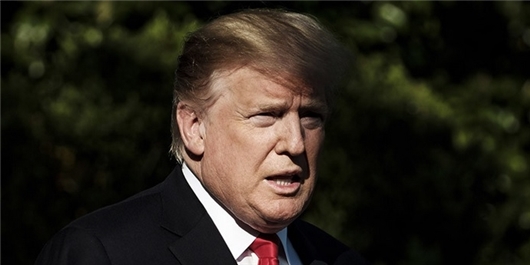 TEHRAN (FNA)- Former US Under-Secretary of State Wendy Sherman criticized Washington's policy over placing sanctions on Iranian Foreign Minister Mohammad Javad Zarif, saying the US president lies about no-preconditions negotiation with the government in Tehran.
Blasting the futile decision by administration of US President Donald Trump over imposing sanctions on the Iranian diplomatic chief, who is seen as a vocal and public critic of American policy towards Tehran, Sherman stated that the move belies the American leader call for talks with no preconditions.
Sanctioning FM Zarif belies @realDonaldTrump call for talks with no preconditions. Clearly the sop to the hawks since nuclear waivers continued for 90 days. Sanctioning FMs never helps diplomacy. Believe only other is Venezuela. No NK, no Syria, no other.

— Wendy R. Sherman (@wendyrsherman) August 1, 2019
In separate statements on Wednesday, the US departments of State and Treasury announced the imposition of sanctions against the outspoken diplomat because he "acted or purported to act for or on behalf of, directly or indirectly, the Supreme Leader of the Islamic Republic of Iran".
US Secretary of State Mike Pompeo claimed that the top Iranian diplomat is a "key enabler" of Iran's policies throughout the region and the world. Also, Treasury Secretary Steven Mnuchin stated that the United States is sending a clear message to the Iranian government.
In reaction to the move, the Iranian foreign minister, the architect of a 2015 multilateral nuclear deal, reiterated that the move by the US administration "has no effect" on him or his family, as they "have no property or interests outside of Iran".
"Thank you for considering me such a huge threat to your agenda," Zarif stated.
The US' reason for designating me is that I am Iran's "primary spokesperson around the world"
Is the truth really that painful?
It has no effect on me or my family, as I have no property or interests outside of Iran.
Thank you for considering me such a huge threat to your agenda.

— Javad Zarif (@JZarif) July 31, 2019
Iranian Foreign Ministry Spokesman Seyed Abbas Mousavi also said "the pinnacle of contradiction and stupidity of US leaders is where they repeatedly call Foreign Minister Zarif an insignificant actor in the Iranian politics but at the same time put him on the sanctions list in a totally unwise move".
"Americans are extremely terrified of Dr. Zarif's logic and his art of negotiation," he added.
Since withdrawing unilaterally from the 2015 Joint Comprehensive Plan of Action (JCPOA) nuclear deal last year, Washington has steadily reapplied biting economic sanctions on the Islamic Republic, targeting the country's energy, shipping, banking, and military sectors. The United States has also sanctioned top Iranian officials.
Back in late June, the US president announced new sanctions against Iran targeting Leader of the Islamic Revolution Ayatollah Seyed Ali Khamenei and top commanders of the Islamic Revolution Guards Corps (IRGC).