Politics
2019-August-27  15:55
Iran Unveils New Home-Made Cruise Missile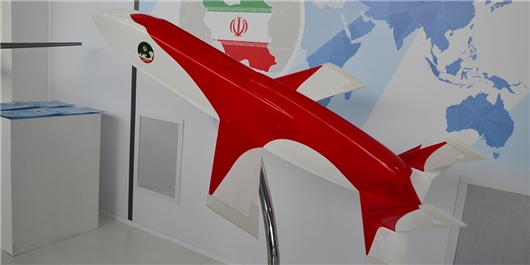 TEHRAN (FNA)- Iran unveiled the latest model of its home-made cruise missiles, 'Mobin', at MAKS 2019 exhibition in Russia.
The cruise missile has a low radar cross section (RCS) and high radar-evading capability and can be equipped with warheads up to 120kg.
Mobin can fly at 45,000ft altitude with a range of 450km.
It weighs 670kg and flies at a speed of 900km/h.
Early in February, Iran had also unveiled a long-range cruise missile named Hoveizeh in a ceremony participated by Defense Minister Brigadier General Amir Hatami.
"The range of Hoveizeh missile is over 1,350km and it is good for targeting ground targets," Hatami said, addressing the ceremony.
He mentioned rapid reaction, low flight altitude, high precision in navigation and high destruction power as among the main features of the missile.
"Hoveizeh ground-to-ground cruise missile has been test-fired in a 1,200-km range and it managed to precisely hit the specified target," Hatami said, adding that the missile will increase the Iranian Armed Forces' capabilities and Iran's deterrence power.
Last week, Iranian Deputy Defense Minister Brigadier General Qassem Taqizadeh underlined that the cruise missiles produced by the country enjoyed higher precision-striking power than the US-made ones, adding that Iran had manufactured a special defense system to intercept all types of low-altitude targets.
"We have produced ballistic and cruise missiles proportionate to the radius of the threats posed to us up to 1,800km in range and the cruise missiles produced by Iran are highly more accurate than their US counterparts," General Taqizadeh said, addressing a forum in Tehran on Saturday.