Economy
2019-August-29  13:41
Iran, Syria Determined to Further Increase Trade Ties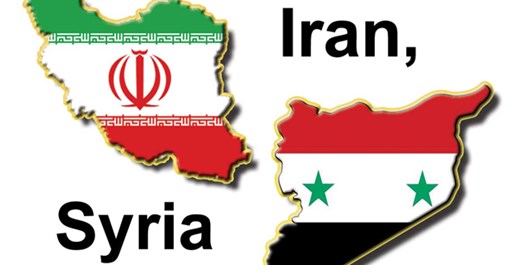 TEHRAN (FNA)- High-ranking Iranian and Syrian officials conferred on avenues to further develop trade and economic relations and cooperation between the two countries.
Iran's Minister of Roads and Urban Development Mohammad Eslami and Syrian Minister of Economy Mohammad Samer Khalil in a meeting on Wednesday stressed the need for promoting trade exchanges between the two countries.
During the meeting, Khalil underlined the need for setting a long-term strategic agreement to increase the volume of trade exchanges which has witnessed a tangible development since 2015.
He expressed the hope that Iranian companies would implement successful projects in the country's reconstruction and set up joint companies with the Syrian counterparts.
Eslami, for his part, hailed the first conference of Syrian-Iranian Joint Chamber of Commerce, saying that it is very important to hold such conference and participate in Damascus International Fair to introduce the available investment opportunities to the Iranian side, develop relations and increase investment as well as facilitating a share in the reconstruction process.
Iranian government is interested to see the country's companies to put Syrian reconstruction high on their agenda, he said.
Participants in the first conference of Syrian-Iranian Joint Chamber of Commerce also called for working to raise the level of economic ties between Syria and Iran to highest levels and to offer all facilities to establish joint investment projects in the two countries.
In a relevant development in December, Tehran and Damascus in a joint ministerial economic committee meeting exchanged views on long-term strategic trade and commercial cooperation.
The meeting held in Tehran was co-chaired by Eslami and al-Khalil.
During the meeting, the two sides discussed developing investment cooperation between the two countries.
Eslami and al-Khalil also agreed on a long-term strategic economic cooperation.
The Iranian Road and Urban Development Minister expressed the hope that the agreement would be finalized.
The Syrian economy and foreign trader minister, for his part, said both sides are determined to widen economic ties, including investment, trade, banking and finance.
"We count on Iranian companies to play a major role in reconstruction in Syria," he added.