2021-March-2 22:43
Politics
2019-August-29  16:23
Russia, China Offering Iran Fighter Jets Sales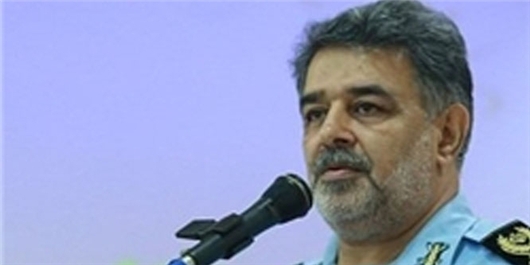 TEHRAN (FNA)- Iran's Deputy Defense Minister General Abdolkarim Banitorofi said that his country is waiting for the removal of arms embargos to study purchase of fighter jets from different countries, including Russia and China.
"Different countries send us proposals and relevant discussions and negotiations are also held on them but all of them depend on the end of arms embargos against Iran (14 months later based on the 2015 nuclear deal)," General Banitorofi, also Head of Iran Aviation Industries Organization, said on the sidelines of the MAKS 2019 exhibition in Russia on Thursday.
"The Russians and Chinese have raised some proposals to us and of course, we have our proposals too," he added.
Elsewhere, General Banitorofi announced that Iran is due to cooperate with a friendly country in the production of training planes, but declined to name the country.
He also described Iran as one of the most advanced countries in manufacturing and exporting drones, and said, "Even Russia has demanded to purchase some of our drones and we should study the proposal and take necessary permissions for it."
Iran last September unveiled its first home-made fighter jet named Kosar which is equipped with avionics (aviation electronics) and fire-control systems.
Kosar was unveiled in a ceremony participated by Iranian President Hassan Rouhani in Tehran who ordered the fighter jet to fly.
The new fighter jet uses the fourth generation of military digital network and is equipped with heads-up display (HUD) system to increase the precision-striking power of weapons, advanced and multi-purpose radar for fire-control to boost the precision to trace the targets and threats and high-precision navigation system.
Kosar can be manufactured in two types of single-cockpits and double-cockpits and the second type can be used for training pilots in addition to enjoying combat capabilities.
According to the Iranian officials, the fighter jet is a supersonic combat plane different from the training Kosar 88 plane unveiled in April 2017.
Meantime, Army Lieutenant Commander Brigadier General Mohammad Hossein Dadras announced early September that Kosar had gone on line for mass-production.
"The defense ministry, in cooperation with the Air Force, is mass-producing the fighter jet," General Dadras said.
He added that Kosar had undergone different ground and air operational tests by the Iranian Air Force experts for numerous hours.
"We have ordered this fighter jet for the Army," General Dadras said.