Politics
2020-February-3  15:19
FM: Swiss-Launched Channel to Supply Iran with Medicine No Sign of US Good Will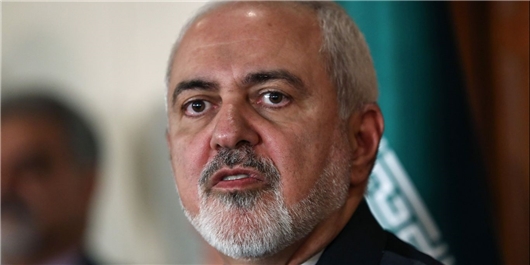 TEHRAN (FNA)- Iranian Foreign Minister Mohammad Javad Zarif said the new Swiss-launched payment mechanism which allows drugs to be sent to Iran is no indication of Washington's good will.
"Actually, the channel is short of implementation of the International Court of Justice's decree which ordered the US not to prevent transfer of food and drugs to Iran," Zarif told reporters in Tehran on Monday.
"Therefore, it is a very small step. The Swiss government has made efforts and we appreciate it but this is neither a sign of the US good will nor even the smallest step to implement its undertakings based on the ICJ's temporary order, let alone the nuclear (undertakings)," he added.
Earlier today, Iranian Foreign Ministry Spokesman Seyed Abbas Mousavi had also underlined that the new payment mechanism is not a humanitarian conduit as the Swiss companies are paid for their services by Iran.
"We do not recognize anything as a humanitarian channel. It does not have so much value. These drugs have been bought by the (Iranian) nation's money and the Swiss company receives its money," Mousavi told reporters in a press conference in Tehran on Monday.
He, meantime, called on Europe to launch its long-awaited Instrument in Support of Trade Exchanges (INSTEX) to trade with Iran, stressing Tehran's preparedness to use the mechanism for transactions.
A channel to bring food and medicine to Iran started trial operations, the Swiss and US governments said on Thursday.
The channel called Swiss Humanitarian Trade Arrangement (SHTA) seeks to ensure that Swiss-based exporters and trading companies in the food, pharmaceutical and medical sectors have a secure payment channel with a Swiss bank through which payments for their exports to Iran are guaranteed, a government statement said.
Three shipments of cancer and transplant drugs have been sent to Iran through this channel and the transaction has been processed, US Special Representative Brian Hook told a press briefing.
US sanctions targeting everything from oil sales to shipping and financial activities have deterred several foreign banks from doing business with the Islamic Republic - including humanitarian deals.
Alireza Miryousefi, spokesman for Iran's UN mission, said the opening of the channel was evidence of US "false claims" that medicine and food were exempt from the sanctions. "If they were...then why require this special channel?" he tweeted. He accused Washington of waging "economic terrorism against the Iranian people".