2021-May-16 15:49
417
2020-February-19  17:12
Iran, Italy Discuss Cooperation on Artificial Intelligence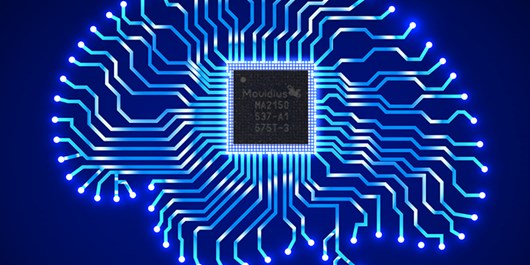 TEHRAN (FNA)- Iran's Minister of Communications and Information Technology Mohammad Javad Azari Jahromi and Italian Ambassador to Tehran Giuseppe Perrone, in a meeting in Tehran, exchanged views on the ways to broaden bilateral cooperation in the field of artificial intelligence (AI).
During the Tuesday meeting with Perrone, Azari Jahromi called for expansion of mutual cooperation on artificial intelligence sector between the two sides.
The Iranian ICT minister hailed Italy's stance towards cooperation with Iran under US sanctions saying, "Compared with other European countries, Italy has applied a better and a more independent stance towards Iran under US illegal pressures."
"Presently, some Italian ICT companies are active in Iran despite the sanctions," he said, "We are inclined to expand such ties with Italy as well as the economic relation between the two countries' private sectors."
He also called for the two sides to commence their negotiations on digital economy collaboration.
The Italian minister, for his part, announced that his country eyes development of ties with Iran and is hopeful about bilateral relations of the two countries, despite US sanctions.
He voiced Italy's readiness for improvement of cooperation between the private sectors of both countries as well as collaboration on artificial intelligence sector.
In December, Iranian President Hassan Rouhani underlined the importance of digital economy in future world, and declared his nation's preparedness to kick off cooperation with the Islamic states in developing artificial intelligence technology.
"The Islamic Republic of Iran is ready for cooperation with other Islamic countries in the development of artificial intelligence technology," President Rouhani wrote on his twitter page while on a visit to Kuala Lumpur.
He underlined that digital economy will play a key role in the future of the world's economy, and said, "Progress in this field is achieved through cooperation."
A reputable international magazine reported earlier in 2019 that Iran ranked first in the Middle-East in the field of artificial intelligence in 2018.
Scimago Institutions Rankings, a science evaluation source to assess worldwide universities and research-focused institutions, released the data of the Middle-Eastern countries' rankings in 2018.
Based on the Scimago's report, Iran stood atop the Middle-Eastern states in artificial intelligence with 1,813 documents, 1,672 citable documents and 815 citations in international papers.
The report added that Iran has outpaced Turkey, Saudi Arabia, Egypt, UAE, Israel (occupied Palestine), Iraq, Jordan and Qatar in artificial intelligence in the Middle-East in 2018.
Iran has made rapid progress in developing different branches of science in recent years.
Iranian Vice-President for Scientific and Technological Affairs Sorena Sattari underlined in August that his country had made huge progress in developing its scientific power.
"Perhaps, Iran is identified with its oil and gas resources but in recent years, three important scientific waves started in the country, including a scientific wave at universities, setting up knowledge-based companies and development of these companies," Sattari said.
He termed Iran's scientific growth as 'outstanding and significant', and added, "Iran has a fast-paced scientific development and growth both in regional and international levels in a way that the country is ranked 15th in the world in terms of production of science."