Politics
2020-March-3  14:11
Civil Defense Chief: Coronavirus Likely Biological Attack against China, Iran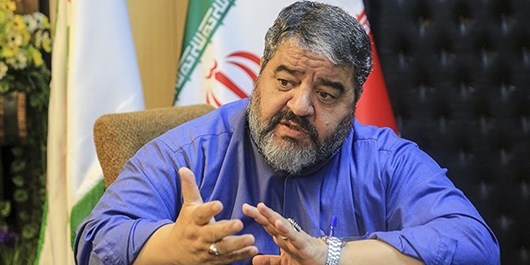 TEHRAN (FNA)- Head of Iran's Civil Defense Organization Brigadier General Gholam Reza Jalali said on Tuesday that the outcomes of the coronavirus epidemics and the western states' media propaganda suggest that COVID-19 virus could be a biological attack against China and Iran.
"A study of the consequences of the virus in terms of tolls or the extent of the epidemic and the type of media propaganda over this issue that is aimed at increasing fear and panic among people strengthens the speculations that a biological attack has been launched against China and Iran with economic goals," General Jalali told FNA.
He added that proofs and analysis and certain news reports indicate that the origin of coronavirus is a hostile state but proving this assumption requires laboratorial investigations and comparing the genome of the primary virus and the new genomes.
The Iranian Health Ministry said on Monday that the number of people infected with coronavirus in Iran increased to 1,501, adding that 66 patients have died so far.
It added that 291 coronavirus patients have been cured and discharged from hospitals across the country.
Reports from different cities and towns of Iran indicate strenuous efforts by the officials to help the coronavirus patients and prevent an epidemic.
The Iranian health ministry had said last Tuesday that over 700,000 sanitation packs, including equipment to prevent coronavirus-infection have been transferred to Qom province, the first place where the COVID 19-infection was diagnosed, and are being distributed among people.
As a preventive measure, Iranian authorities have ordered closure of educational and cultural institutions across the country as of weekend.
Tehran's municipality announced that all the city's public places, including the metro trains and buses, are being disinfected at the end of the line every hour as part of attempts to contain the spread of the virus.
Head of Food and Drug Administration Mohammad Reza Shanehsaz also said that pharmacies will no longer be allowed to sell protective masks and that masks will be distributed among the population via government-run centers free of charge, with the priority given to virus-hit provinces.
The World Health Organization (WHO) stressed Iran's high capabilities to prevent an epidemic of novel coronavirus infection.
Iran's Foreign Ministry hosted a meeting last Wednesday to brief a WHO representative and the foreign ambassadors residing in Tehran on the latest preventive and therapeutic measures taken by the country to contain COVID-19, as the novel coronavirus is called.
In comments at the meeting, the WHO representative said Iran has the necessary fundamental capabilities to tackle the epidemic, and that Tehran's performance has been as "successful and exemplary" in the region and the world.
The Iranian Health Ministry officials, who were also present at the meeting, reaffirmed Iran's commitment to the international health regulations and standards.
Iran enjoys all the technical and specialized capabilities needed to battle the coronavirus, they stressed.