Politics
2020-March-12  15:11
Iran Asks IMF for $5bln Emergency Funding to Fight Coronavirus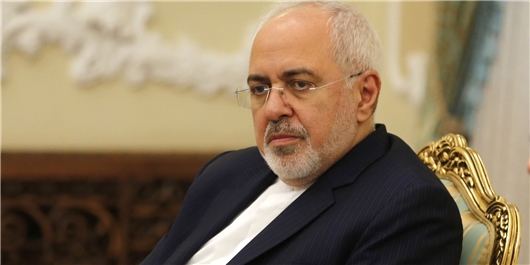 TEHRAN (FNA)- Iranian Foreign Minister Mohammad Javad Zarif announced on Thursday that his country has asked the International Monetary Fund (IMF) for emergency funding to help it in battle against the coronavirus outbreak.
Zarif wrote on his twitter page that IMF Managing Director Kristalina Georgieva "has stated that countries affected by #COVID19 will be supported via Rapid Financial Instrument. Our Central Bank requested access to this facility immediately".
He called on the IMF/IMF Board to adhere to Fund's mandate, stand on right side of history and act responsibly.
Earlier on Thursday, Governor of the Central Bank of Iran (CBI) Abdolnaser Hemmati had announced that in a letter to the IMF he has required permission for access to the fund's available $5bln emergency financing facilities, aimed at addressing COVID-19.
In his letter, he underlined that no human body must be deprived of medicine or medical facilities due to the dearth of financial resources.
The Iranian health ministry announced on Wednesday that the number of people infected with COVID-19 virus has grown to 9,000, while deaths have increased to 354.
"Based on laboratory results, 958 new patients infected with COVID-19 have been identified in the country since Tuesday noon and the number of infected people has increased to 9,000 cases," Health Ministry Spokesman Kianoush Jahanpour said in his daily report on Wednesday.
He expressed regret that 63 corona-virus patients have passed away in the past 24 hours, and raised the number of deaths to 354.
Jahanpour, meantime, said that 2,959 patients infected with COVID-19 virus have also recovered so far.
More than 126,000 people have been diagnosed with COVID-19 in the world with over 4,600 deaths so far, the vast majority of them in China where the virus originated late last year.
The coronavirus is spreading in the Middle East, Europe, US and other parts of the world, while parts of China begin to lower their emergency response level as the number of new cases reported there continues to slow.
Authorities across the United States reported over 1,329 cases of coronavirus and 38 deaths as of Wednesday.
More than 60 million people in Italy have been placed under lockdown after the government extended emergency measures across the entire country in an attempt to stop the spread of the coronavirus.
Italy is struggling to contain Europe's worst outbreak of Covid-19, which has claimed 827 lives and infected over 12,000 people so far.
As the death toll from the virus surges, Iran intensifies its preventive safety measures. Closures of schools and universities have been extended for the next two weeks.
The government also imposed travel restrictions, specially on Iran's north, which is among the red zones. The country has also adopted strict digital health control procedures at airports to spot possible infections.
Iranian Health Minister Saeed Namaki announced last week that a new national mobilization plan would be implemented across the country to fight against the coronavirus epidemic and more effectively treat patients.
Namaki said that the plan will include all the 17,000 health centers and the 9,000 medical and clinical centers in all cities, suburban areas and villages.
He added that the plan will include home quarantine, noting that infected people will receive the necessary medicines and advice, but they are asked to stay at home.
Namaki said that people with a more serious condition will stay at the hospitals, adding that the public places will be disinfected, the entries of infected towns and cities will be controlled to diagnose and quarantine the infected cases.
He added that the necessary equipment and facilities have been provided, expressing the hope that the epidemic would be curbed.
Namaki said that the number of medical laboratories to test coronavirus infection has reached 22, and will increase to 40 soon.
The World Health Organization (WHO) says Iran's response to the virus has so far been up to the mark. Still, it says the US sanctions are a big challenge, and Washington would be complicit in the rising death toll in Iran if it would not remove its sanctions.
The World Health Organization has considered priorities in combating coronavirus and Islamic Republic of Iran obeys and follows up priorities as defined by WHO.
The WHO is dispatching separate delegations to all countries.