Society_Culture
2020-March-23  17:01
FNA Editorial Borad Member Dies of Coronavirus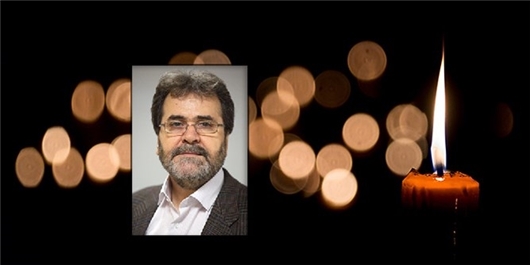 TEHRAN (FNA)- Senior member of Fars News Agency's editorial board and Persian service editor-in-chief Seyed Abdollah Ahmadi Zaviyeh passed away at Baqiyatallah hospital in Tehran on Monday because of coronavirus infection.
Zavieh was one of the veteran Iranian journalists who had started his work in 1980s as a photojournalist in the Persian-language Resalat newspaper and later worked for the same paper and Jam-e Jam, Javan and Fars News Agency as reporter, editor and editor-in-chief.
He also taught journalism at FNA's college in recent years and had won many journalism awards for his professional reports on political, social and cultural events and developments.
FNA extends condolences to his family, colleagues, media staff and the community of Iranian journalists on his demise.
Iran reported on Monday that a total number of 1,812 coronavirus patients have died and 23,049 cases of infection have been identified in the country so far. Meanwhile, 8,376 people have also recovered.
The coronavirus COVID-19 is affecting over 180 countries and territories around the world. The virus has so far killed more than 14,900 people and infected over 343,000 others globally.