2021-May-9 08:00
France's Coronavirus Death Toll Nears 2,000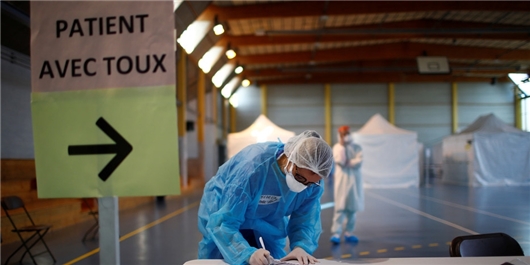 TEHRAN (FNA)- The death toll from the Covid-19 outbreak reached 1,995 in France as Prime Minister Edouard Philippe stated in a speech the government had decided to extend the country's virus lockdown by two weeks until mid-April.
Announcing the latest fatalities on Friday evening, France's director-general of health announced that there have been a total of 32,964 confirmed cases of the novel coronavirus in the state, Europe News reported
Earlier Friday, Philippe warned of "very difficult" days ahead as the country sees a rise in cases, and said the government would extend a raft of nationwide restrictions aimed at curbing the spread of the deadly disease by at least a fortnight, to April 15.
On Friday, the head of the French Hospital Federation warned that a spike in coronavirus patients means hospitals in and around Paris will reach saturation point within 48 hours, with the peak not expected until April.
"We will clearly need help in the Ile-de-France (Greater Paris region) because what happened in the East is coming here," Frederic Valletoux told BFM TV.
"We will be at the limit of our capacities in 24 or 48 hours. We will need to show real solidarity between regions, hospitals and increase the numbers of patient transfers," Valletoux stated.
President Emmanuel Macron announced stringent restrictions on the movement of citizens last week with the lockdown expected to last as long as six weeks.
Europe has become the latest epicenter of the Covid-19 pandemic, with Italy being hit the hardest. France, Spain, UK, and Germany also saw massive surges in cases in the past week.