World
2020-April-11  16:01
Arab Media Blames US Military for Coronavirus Outbreak in Yemen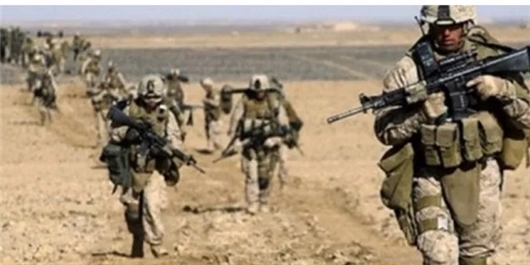 TEHRAN (FNA)- A Yemeni media outlet blamed the US Army for the outbreak of coronavirus in the war-ravaged country, saying that the move is meant to stop the Yemeni army's victories against the Saudi-led coalition.
"Outbreak of coronavirus was a plot exercised by the US and the Saudi-led coalition to force the Yemenis to accept the ceasefire," Zeid Ahmed al-Qarsi, an expert, told the Arabic-language al-Masirah news website on Saturday.
He took the Americans responsible for the spread of coronavirus in Yemen, and said, "The first case of infection to coronavirus in Yemen was diagnosed two days after the US forces arrived in al-Shahar port in Hadhramaut Governorate of Yemen and the infected person is one of the workers of the port, the same place where the US forces had earlier arrived."
Al-Qarsi referred to the remarks by Hadhramaut governor-general who said that coronavirus has arrived in Yemen by a foreign national who had arrived from the sea, and stressed, "This confirms that the US forces were the ones who caused the outbreak of COVID-19 virus."
The national health system in war-torn Yemen, already falling short in its capacity to serve the population, specially the poor and the displaced, is in a weak position and faces serious risks when it comes to addressing the COVID-19 epidemic.
Blockade, war, low levels of health spending and a relative scarcity of hospitals - many damaged by Saudi air strikes - are indicators that the poorest country in the Arab world cannot guarantee nationwide access to healthcare and risks being overwhelmed by the wave of the new coronavirus.
On Wednesday night, the coalition claimed it was halting military operations in Yemen in support of UN efforts to end its five-year war, which has killed tens of thousands and spread hunger and disease.
Coalition Spokesman Col. Turki al-Malki claimed that the move was decided in part to avoid a potential outbreak of the new coronavirus in Yemen, where no cases have been reported so far.
The spokesman said the ceasefire would go into effect at midday on Thursday for two weeks and was open to extension.
However, shortly after the announcement, the coalition's warplanes struck positions at several Yemeni regions, including Sa'ada, Amran, and al-Bayda, according to Yemen's al-Masirah TV.