Politics
2020-April-22  13:58
Iran's First Military Satellite Launched by IRGC via Indigenous Launcher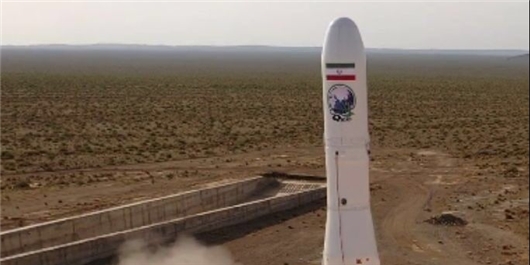 TEHRAN (FNA)- Islamic Revolution Guards Corps (IRGC) has successfully sent the first Iranian military satellite into the space, to break the monopoly of space technology by a few powers.
The IRGC launched the Satellite Noor-1 by the domestically-built launcher Qassed (herald) on Wednesday morning and placed it into the orbit at an altitude of 425km.
The Launcher Qassed is a three-stage launcher using compound soild-liquid fuel.
The satellite was sent to the space on the anniversary of the IRGC establishment (April 22, 1979).
In a chain of achievements and breakthroughs by Iran's Armed Forces, especially IRGC, Commander of the IRGC Navy Rear Admiral Alireza Tangsiri said on Monday that Iran has increased the range of its naval missiles to 700 kilometers.
"Once the farthest range of our naval missiles did not exceed 45 km and even that was reached with the help of American military advisors," Tangsiri said.
"However, we have developed subsurface and surface-to-surface missiles with a range of 700 kilometers, which have been totally made by domestic military experts," he added.