Society_Culture
2020-May-8  01:25
Quake Jolts Tehran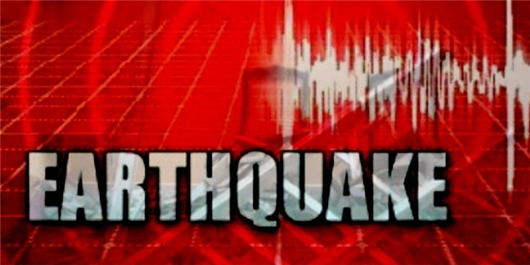 TEHRAN (FNA)- An earthquake, measuring 5.1 on the Richter scale, jolted Damavand close to the capital Tehran Early Friday morning.
The Seismological center of the Geophysics Institute of Tehran University registered the quake at 00:48 hours local time on Friday (2118 GMT Thursday).
The epicenter of the quake was located in an area 52.05 degrees in longitude and 35.78 degrees in latitude, at Vadan village, 58km to the East of the capital and in the depth of 7km.
The quake, which was preceded by a 2.9 tremor over an hour earlier, was felt in the Northern provinces of Mazandarn, Qazvin, Zanjan and Alborz as well. The Geophysics Institute of Tehran University has registered 8 aftershocks so far with the strongest measuring 3.9 on the Rickter scale.
Two have died because of trauma and heart attack and 13 others have injured as they were in rush to escape buildings. People in the capital have taken out to the streets in panic.
Reports from the town of Gilavand in Damavand governorate close to the epicenter of the quake mentioned cracks in the ceiling of a number of buildings, but Tehran Firefighting Department said it has received no report on damage to properties in the capital.
Several relief and rescue as well as assessment teams from the Crisis Management Organization have been dispatched to the epicenter of the quake, although the National Emergency Organization chief said there has been no report of casualties from Vadan and nearby areas.
Three hospitals have been called to stay on alert in the capital.
On November 2017 a strong earthquake measuring 7.3 on the Richter scale rattled all cities and towns along Iran's Western border with Iraq. More than 500 were killed in the quake while 7,817 others were injured.
Iran is criss-crossed with fault lines and is regularly hit by earthquakes, experiencing at least one slight tremor every day on average.
Iran sits astride several major faults in the earth's crust, and is prone to frequent earthquakes, many of which have been devastating.
The worst in recent times hit Bam in southeastern Kerman province in December 2003, killing 31,000 people – about a quarter of its population – and destroying the city's ancient mud-built citadel.
The deadliest quake in the country was in June 1990 and measured 7.7 on the Richter scale. About 37,000 people were killed and more than 100,000 injured in the northwestern provinces of Gilan and Zanjan. It devastated 27 towns and about 1,870 villages.
Tehran alone sits on two major fault lines, and the capital's 14 million residents fear a major quake. The capital was last struck by a 5-magnitude quake in mid January, 2018.