2021-March-7 02:49
Society_Culture
2020-May-10  15:40
Iran Helps Turkmenistan Quench Border Fire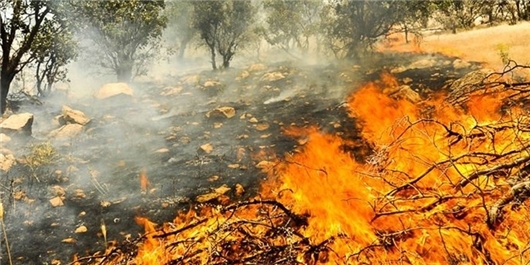 TEHRAN (FNA)- Iranian border guards in the Northern province of Golestan helped Turkmenistan put out the fire sweeping across pastures and farms, a local commander said.
"The fire began on Saturday on the border point between Iran and Turkmenistan," Commander of Atrak Border Regiment of Golestan province Colonel Mohammad-Reza Saravani said on Sunday.
"As soon as it was announced that the fire broke out, our border guard forces rushed to help the neighboring country extinguish it," the colonel added.
Iranian guards entered Turkmen soil to quench the fire after receiving permission from Turkmenistan, he noted.
Based on an agreement signed between the two countries last year, the Iranian and Turkmen border guards will help each other quell possible fires, Saravani said.
Back on April 3, Iran's Ambassador to Turkmenistan Gholmabbas Arbabkhales said that Tehran and Ashgabat are determined to further develop their economic and trade relations.
Arbabkhales said that the Iranian and Turkmen officials have discussed broadening of economic cooperation on the sidelines of an exhibition participated by 200 companies.