Economy
2020-May-13  14:51
Iran, Turkmenistan, Uzbekistan Keen to Reopen Coronavirus-Locked Borders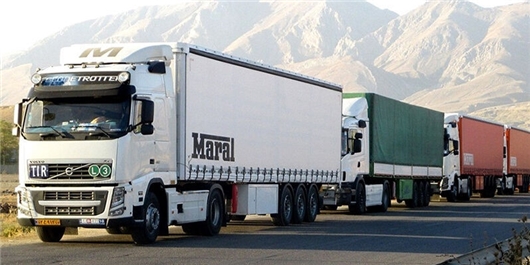 TEHRAN (FNA)- Transportation officials of Iran, Turkmenistan and Uzbekistan agreed to take joint measures to ease cross-border relations as they are planning resumption of commerce affected by the coronavirus.
Iranian Minister of Roads and Urban Development Mohammad Eslami said the agreement was concluded earlier on Tuesday in his video-conference meeting with the two Central Asian counterparts.
"We agreed to have joint protocols for controlling coronavirus in order to resume trilateral exchanges," Eslami said.
According to the agreement, disinfection facilities will be set up for trains and trucks crossing the border between Iran and Turkmenistan.
The official said that a series of 20-meter-long tunnels will be built within the next 10 days on the border between the two neighbors to allow trade to resume after nearly two months of border closure.
He said Iran and Turkmenistan inked an MoU to share transportation information via electronic means.
The minister said Uzbekistan was also invited to join the mechanism to further ease the goods transit from Iran to Uzbekistan via Turkmenistan.
Eslami said Uzbekistan also agreed to remove border restrictions for a number of Iranian trucks that have been stranded in the country because of banning commutation into Turkmenistan.
In relevant remarks on April 27, Deputy Foreign Minister Gholamreza Ansari said that all borders of Iran, except the one with Turkmenistan, are open, adding that the country's missions abroad are negotiating with the host countries to resume trade exchanges.
Ansari noted that Turkmenistan has closed its borders to all countries, both neighbors and non-neighbors, due to coronavirus outbreak.