2021-May-12 05:37
Politics
2020-May-21  13:51
Russia Stresses Cooperation with Iran in Fighting Terrorism, US Influence in Region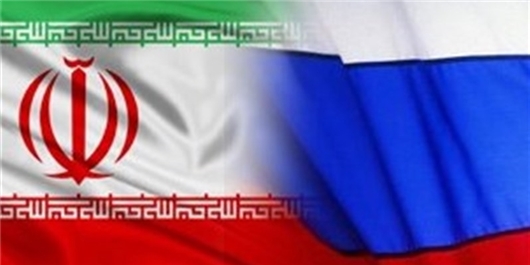 TEHRAN (FNA)- Russian Deputy Foreign Minister Andrey Rudenko in a telephone conversation with Iranian Ambassador to Moscow Kazzem Jalali underlined the need for increased cooperation between the two countries to counter terrorism and the US influence in the region.
The Russian Foreign Ministry reported on Wednesday that Jalali and Rudenko reviewed major regional developments and issues of mutual interest.
Developments of Caucasus and Central Asia were at the center of attention during the phone call between the two officials.
Iran's Embassy in Moscow also announced in a statement that bilateral relations, situation in Afghanistan, Shanghai Cooperation Organization and coronavirus pandemic were also dealt with by the two officials.
Rudenko also stressed the need for consultation and interaction between the two countries on the issues of Central Asia and the Caucasus as well as cooperation between Iran and Russia to address threats facing the region, including the spread of terrorism and extremism and US influence in the region.
In relevant remarks earlier this month, Senior Aide to the Iranian Foreign Minister for Political Affairs Ali Asqar Khaji underlined continued cooperation among Iran, Russia and Syria in fighting terrorist groups.
"The strategic cooperation among Russia, Syria and Iran in line with the fight against the ominous phenomenon of terrorism and the ongoing consultations of the three countries to settle the crisis in Syria politically will continue," Khaji said in a meeting with Syrian Ambassador to Tehran Adnan Hassan Mahmoud.
He also reiterated Tehran's firm support for Syria in combat against terrorism.
Khaji pointed to the continued US unilateral sanctions against the Syrian nation in the conditions of coronavirus outbreak and the crisis in the country, stressing the need for the international community to support the Syrian nation and the country's national sovereignty and territorial integrity within the framework of the international laws and fight against terrorism.
Mahmoud, for his part, referred to the strategic ties between Tehran and Damascus, and emphasized the importance of continued consultations between the two countries at bilateral and regional levels.