Politics
2020-May-22  12:09
Questions Rising about Suspicious Death of Cartoonist of "Holocaust, A Lie"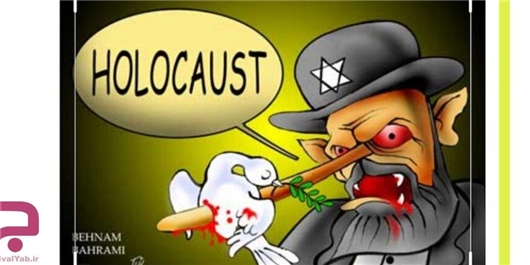 TEHRAN (FNA)- Renowned Iranian Caricaturist Behnam Bahrami paid the cost of free and independent art as he was killed because of a cartoon last November by those who claim to be flag-bearers of freedom of expression and democracy, his friends say, as questions are rising about the suspicious conditions surrounding his death.
"Behnam Bahrami was killed," was the news that was shared by writer and journalist, Yasser Qodsi, on his Instagram page.
Qodsi told FNA that Behnam Bahrami was a cartoonist whose famous caricature on Holocaust was seen very much; as if this were the way to lead him to his aspiration and goal, martyrdom.
Referring to Behnam Bahrami's studying in Switzerland, he added, "Behnam held an exhibition of his works in Switzerland; but, the MKO (the Mojahedin-e Khalq Organization, also known as MEK) hypocrites traced him, disturbed his exhibition and chanted slogans against him in Farsi language."
Pointing to the possible perpetrators of this crime, Qodsi noted, "The point to note is that he was traced by MKO as they always do this as soon as an Iranian enters Europe, especially when he is a noted person like Bahrami. The MKO know that the Holocaust is the Achilles Heel of the Europeans. So, they first disturbed his exhibition and then reported the police about him. Then the police summoned him and told him that he couldn't stay in Switzerland any more, but his personal properties were stolen."
The journalist went on to say that it is not clear whether the crime has been committed by the Zionists or the Swiss police. However, Zionists are notorious with such crimes as they had threatened the secretary of the Holocasut Festival, Seyed Masoud Shojayee, too.
Yet, Qodsi pointed out that martyrdom by Zionists was Behnam Bahrami's aspiration and he achieved it.