2021-February-28 23:18
Politics
2020-May-22  17:59
Ammar Hakim: Palestine Main Topic of Muslim World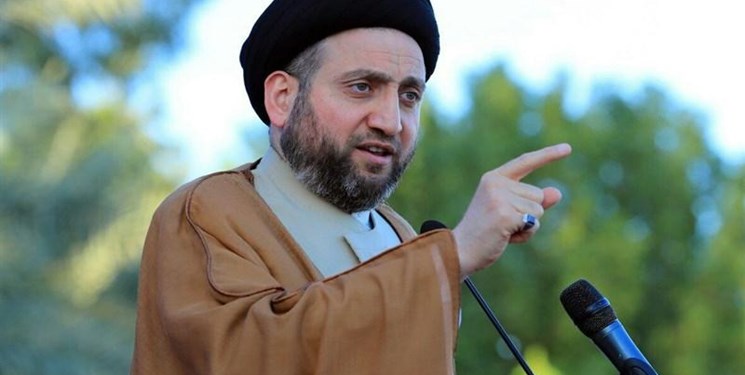 TEHRAN (FNA)- Leader of the Iraqi National Wisdom Movement Ammar Hakim said his country is determined to raise the issue of Palestine as the main issue of the Islamic World and will fight for its liberation.
"Quds will bring unity to us and these are Quds and Palestine which identify our fight priorities and help us distinguish friend from enemy," Hakim said in his statement which was released on the occasion of the International Quds Day on Friday.
"We should take advantage of this opportunity to send this message to the world that Palestine will remain alive in our conscience and we will try for its liberation," he said.
The International Quds Day is an annual event opposing Israel's occupation of Beitul-Muqaddas. Anti-Zionist rallies and demonstrations are held on the last Friday of Ramadan in Muslim and Arab countries around the world, specially in Iran, as well as a large number of non-Muslim states.
The International Quds Day was started by the late Founder of the Islamic Republic, Imam Khomeini, in 1979 as a way of expressing solidarity with the Palestinians and underscoring importance of the holy Quds to Muslims.
Due to the outbreak of coronavirus in Iran, the International Quds Day will be commemorated differently without holding gatherings and rallies.