Politics
2020-June-1  14:46
Spokesman: Iran Mulling Response to US Sanctions Waiver End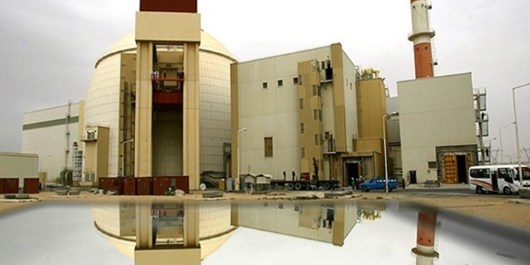 TEHRAN (FNA)- Iranian Foreign Ministry Spokesman Seyed Abbas Mousavi blasted the US administration decision to end sanctions waivers covering important Iran nuclear deal projects, saying that the country is scrutinizing the issue for reaction.
"Our nuclear program continues completely and powerfully and we do not feel any disruption," Mousavi told reporters in a press conference in Tehran on Monday.
He referred to the US decision to end sanctions waivers, and said, "We are assessing the technical impacts of this event and if they leave any impact on Iran's peaceful nuclear program, naturally, it will face our more serious reaction."
Mousavi said that the reimposed sanctions harm the states which have cooperated with Iran in the nuclear field, and stated, "We expect those states to show the necessary and appropriate reaction to the new US bullying."
Mousavi had earlier described the US new sanctions as flagrant violation of the 2231 resolution and the UN charter, deploring it strongly.
"This measure ignores the Islamic Republic of Iran's inherent rights and distorts the public global order," he added.
US Secretary of State Mike Pompeo said last Wednesday that Washington had ended the last remaining sanctions waivers in the JCPOA.
"Today, I am ending the sanctions waiver for JCPOA-related projects in Iran, effective in 60 days," Pompeo wrote on Twitter.
Iran's Ambassador to the United Nations Majid Takht Ravanchi said last Thursday that the US has destroyed the last means of retention of the JCPOA by ending waivers for sanctions prohibiting nuclear cooperation with Tehran.
The European Union also voiced deep regret over the decision of the US administration to end sanctions waivers.
"We deeply regret the US decision to end the three sanctions waivers covering key JCPOA nuclear projects in Iran, including the Arak Modernization Project," EU Spokesman Peter Stano said last Friday.
"Work with Iran on key nuclear projects allow us to ensure that facilities like Arak can never be used for non-peaceful purposes. The US decision will now make it more difficult for the international community to ensure the exclusively peaceful nature of Iran's nuclear program", the EU spokesman added.
Stano reminded that EU High Representative for Foreign Affairs and Security Policy and Commission Vice-President Josep Borrell plays a specific role as coordinator of the 2015 Iran nuclear deal, known as the JCPOA. "We are in touch with all remaining participants and relevant partners on the next steps," he said.
In May 2018, US President Donald Trump withdraw from the nuclear deal and re-imposed the sanctions that the agreement had lifted, in defiance of UN Security Council Resolution 2231.