Politics
2020-June-4  17:15
Speaker: Iran Keen to Expand Parliamentary Ties with China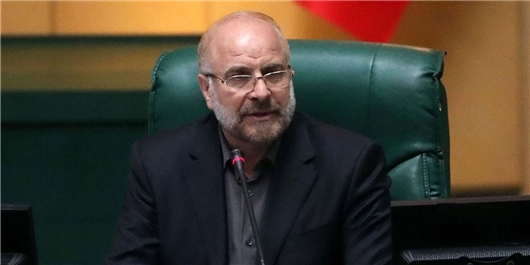 TEHRAN (FNA)- Iranian Parliament Speaker Mohammad Baqer Qalibaf said that the country's legislative body is interested in the further development of relations with the National People's Congress of the People's Republic of China.
Qalibaf made the remarks on Thursday in response to the congratulatory message by Chairman of the Standing Committee of the National People's Congress of the People's Republic of China Li Zhanshu on his election as the new Iranian parliament speaker.
Qalibaf underlined the importance of reinvigorating mutual parliamentary cooperation and developing friendly relations.
The Iranian parliament is ready to strengthen parliamentary ties with China, he added.
Qalibaf underscored the significant role of parliaments in promoting political and economic cooperation, and wished success and happiness for the Chinese government and people.
The Iranian parliament last Thursday elected Qalibaf, the former mayor of the capital city of Tehran, as the new speaker.
Qalibaf secured 230 votes out of a total of 264 votes cast by the new legislators to become the next parliament speaker.
Fereydoon Abbasi and Mostafa Mirsalim, the other candidates, gained 17 and 12 votes, respectively after Qalibaf.
Amir-Hossein Ghazizadeh Hashemi from Mashhad constituency and Ali Nikzad from Ardebil constituency received 208 and 196 votes to be elected as first vice-speaker and second vice-speaker, respectively.
The 11th round of the Islamic Consultative Assembly (parliament) kicked off work on Wednesday in the presence of new legislators, President Hassan Rouhani, Judiciary Chief Ebrahim Rayeesi and other high-ranking officials.
The 11th parliamentary elections and the midterm elections for the Assembly of Experts – a body whose members designate the country's Leader – were held simultaneously on February 21.
The lawmakers are elected for a 4-year term, with no limitation for the incumbent or former parliamentarians to run again.
Qalibaf was on the top of the list of most-voted candidates in the capital with 1,265,287 votes.