Politics
2020-June-23  15:35
DM: Iran Produces over 70% of Planes, Helicopters' Parts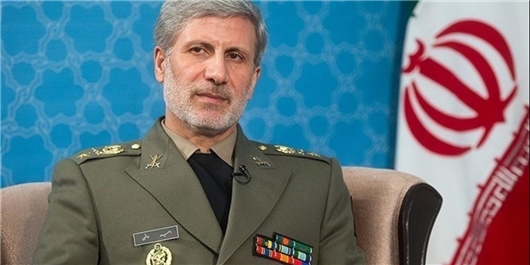 TEHRAN (FNA)- Iranian Defense Minister Brigadier General Amir Hatami said that his country is capable of producing nearly three fourth of its needs to aircraft and helicopter parts.
"Today, we have reached a point that over 70% of the planes and helicopters parts are produced inside the country with efforts made in the past 40 years," General Hatami was quoted by senior MP Abolfazl Abu Torabi as saying in a closed-door session of the parliament in Tehran on Tuesday.
He also added that Iran is in possession of different types of helicopters and planes which makes production of parts more difficult.
"We have also made updated progress in the aerospace field and gained many successes in this arena," General Hatami said.
In relevant remarks last August, Chief of Staff of the Iranian Armed Forces Major General Mohammad Baqeri announced that the country's experts were just steps away from manufacturing engines for state-of-the-art planes and helicopters.
"Today, Iran is entering the field of manufacturing engines for the state-of-the-art planes and helicopters and with God's help, we are on the verge of attaining full self-sufficiency in (manufacturing) these valuable systems," General Baqeri said in Tehran.
He also said that Iran has made good progress in manufacturing different aircraft, missiles and drones.
General Baqeri underlined that all these developments have been made despite the US sanctions, showing that the embargos can be used as an opportunity for progress.
In October 2013, Russian Air Force Commander Lieutenant General Viktor Bondarev said he was surprised at the Iranian Air Force's capabilities in overhauling different types of airplanes.
"I witnessed the efforts made by the Iranian technicians in overhauling fighter jets and cargo planes and as an air force expert I was happy and surprised to see such progress," Bondarev said after visiting Iran's Shahid Babayee Air Base in Isfahan province at the time.
"The Iranian Air Force's capabilities in building parts and equipment and overhauling different types of planes and helicopters indicate that the international sanctions have not affected the activities of the Force," he added.