2021-May-12 07:25
Politics
2020-June-29  17:47
Iran's Judiciary Chief: Europeans Unreliable Like US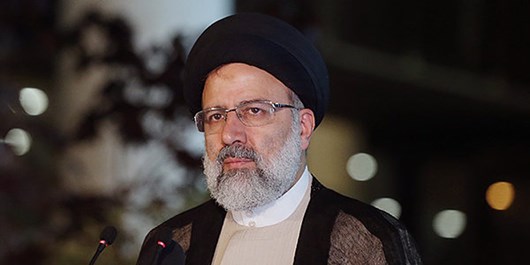 TEHRAN (FNA)- Iran's Judiciary Chief Ebrahim Rayeesi blasted the US for its double-standard diplomacy vis-a-vis the Joint Comprehensive Plan of Action (JCPOA), and said that the European Union member-states are as untrustworthy as the US when it comes to fulfilling their commitments.
"Iran knows quite well that the three European countries who have proposed a resolution against Iran to the IAEA Board of Governors are the ones that supported the US in assassination of anti-terror commander Lieutenant General Qassem Soleimani," Rayeesi said.
Iranian Members of Parliament (MPs), in a statement issued on June 19, warned the 3 European signatories to the nuclear deal that Tehran will reduce its diplomatic ties with the bloc if the trio keep ignoring their commitments under the agreement, cautioning that bearing animosity towards Iran will cost them dearly.
The statement, which was signed by the majority of Iranian lawmakers this morning, warns the three European governments that if they continued their hostility against the Islamic Republic, Iran would downgrade the level of its diplomatic relations with them.
According to the statement, the three European signatories to the nuclear deal, officially known as the Joint Comprehensive Plan of Action (JCPOA), will face Tehran's hit-back if they continue to ignore commitments under the JCPOA.
The warning comes in response to a recent announcement by France, Britain, and Germany about their decision to trigger the dispute mechanism in the 2015 Iran nuclear deal, a step that could lead to the restoration of UN sanctions against the Islamic Republic.
European states involved in Iran's nuclear talk [including Britain, France, and Germany] started a process that could lead to the United Nations' sanctions being re-imposed on Iran and the collapse of the 2015 nuclear deal after triggering the deal's Dispute Resolution Mechanism (DRM).