2021-June-20 16:49
Society_Culture
2020-July-4  16:58
Over 1 Ton of Narcotics, Four Smugglers Captured in Southern Iran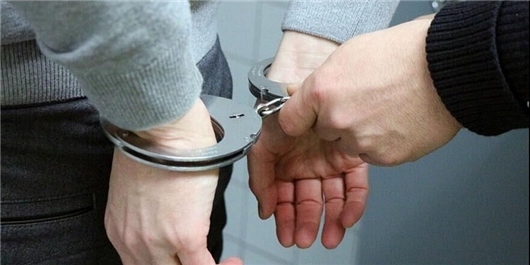 TEHRAN (FNA)- Anti-narcotics police seized 1,087 kilograms of illicit drugs and disbanded four trafficking gangs in South of Iran, a judiciary official of Hormozgan province announced on Saturday.
Head of Hormozgan Province's Justice Department, Ali Salehi, said that through the cooperation of anti-narcotics police and judicial officials, four trafficking bands were destroyed and 1,087kg of illicit drugs including opium, hashish, and crystal were confiscated in separate operations in southern regions of the country.
During the operations, three smugglers along with their four vehicles used for carrying drugs have been captured, he added.
In a relevant operation on Tuesday, police confiscated 1,438 kilograms of narcotics at Iran-Pakistan Mirjaveh border, in the Southeastern province of Sistan and Balouchestan.
Iranian Ambassador and Permanent Representative to Vienna-Based International Organization Kazzem Qaribabadi said the country's anti-narcotics campaign is not merely dependent on "fighting", but it also includes other preventive measures.
"Iran has a balanced, intelligent approach in the field of narcotics; the country has put preventive measures and plans to raise awareness about the negative impacts of drug abuse high on its agenda in a bid to reduce the demand for narcotics in the society," Qaribabadi wrote on his Instagram page on June 26 on the occasion of 'International Day Against Drug Abuse and Illicit Trafficking', which is marked on June 26 every year.
"In this vein, more than 1.6 individuals were referred to over 9,000 healthcare centers in the country in the past Iranian year (ended March 19)," he added.
The diplomat stressed that last year, 30 Iranian forces were martyred in 2,319 operations against drug trafficking.
Iran's forces also disbanded over 1,886 drug-trafficking gangs in the past year and seized over 950 tons of various drugs from them, he added.
Tehran has always called for global assistance in these operations, Qaribabadi underlined, noting that others, especially European governments, should take responsibility and play a positive role in this fight or face its threats.