2021-June-20 17:03
Economy
2020-July-4  17:09
Iran No More Needs Foreign Aid to Repair Offshore Drilling Rigs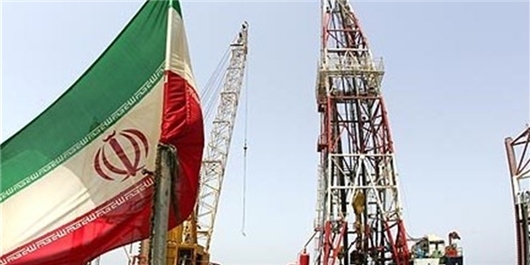 TEHRAN (FNA)- An official of Mostazafan Foundation announced that Iran has become self-sufficient in repairing offshore drilling rigs.
The CEO of Sina Energy Development Company Majid Oji said that 300-feet-drilling rigs in the oil and gas fields in the Persian Gulf and the Sea of Oman are run by the National Iranian Oil Company (NIOC) and Offshore Oil Company (IOOC).
The rigs used to be sent to foreign countries to be repaired; but Mostazafan Foundation has succeeded to repair the rigs domestically, Oji said, and added, "The issue saves five to six million dollars for Iran."
"With the help of the Iranian knowledge-based companies, Mostazafan Foundation has now managed to repair and construct the offshore drilling rigs," he added.
In relevant remarks in late December, 2019, the news went on viral that Tehran was considerably advancing its development policies in the oil and gas industries, as the National Iranian Drilling Company (NIDC) announced that it had successfully completed drilling operations of 88 oil and gas wells over the first 9 months of the past local calendar year (March 21-December 22).
According to NIDC Deputy Director for Drilling Operations Mohammad Ale-Khamis, the wells included an exploration well as well as 26 development wells, 7 appraisal wells and 54 workover projects.
Ale-Khamis said during the period, 119,438 meters were drilled by NIDC rigs in onshore and offshore projects.
Furthermore, he said, 64 wells were ordered by the National Iranian South Oil Company (NISOC) and 12 others were drilled in the offshore fields operated by the Iranian Offshore Oil Company (IOOC).
Moreover, 2 wells were drilled in the fields operated by the Central Oil Fields Company, 3 were ordered by the Petroleum Engineering and Development Company (PEDEC), and 6 others were spudded as projects. Finally, a well was drilled in the areas operated by the exploration department of the National Iranian Oil Company (NIOC).
NIDC enjoy 72 offshore and onshore drilling rigs and since March, has operated 26 of them for drilling wells, 3 rigs for drilling appraisal wells, 4 rigs for exploration projects, and 25 other rigs for workover projects, Ale-Khamis said.