2021-May-9 12:10
Politics
2020-July-8  14:51
Tehran, Beijing Underline Expansion of Cooperation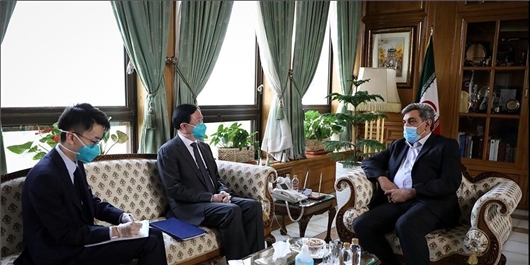 TEHRAN (FNA)- Tehran's Mayor Pirouz Hanachi and Chinese envoy in Iran Chang Hua discussed the need to broaden bilateral ties, especially in the field of metro development and air pollution reduction.
Hanachi praised longtime relations between the two nations, adding that Iran and China are two ancient Asian civilizations with a lot of cultural links.
He stressed the broad cooperation between Tehran and Beijing in the field of public transportation, noting that most of the equipment used in Tehran's metro have either been imported from China or made in collaboration with Chinese advisors in Iran.
The Mayor said air pollution and traffic is one of the problems of metropolitan cities, and added, "Tehran is interested to use Beijing's experience in the field, as the UN has cited its experience as rare and successful in controlling air pollution."
Chinese envoy, for his part, described Tehran as an ancient and innovative city with very modern infrastructures, saying that Iran-China ties are deep-rooted.
Tehran and Beijing singed sisterhood agreement in 2015, Hua recalled, saying that after that deal, Tehran has been the fifth friendly city of Beijing.
Relations between China and Iran have been growing since the coronavirus outbreak, and they have always supported each other, he said.
In relevant remarks in June, Iran's Parliament Speaker Mohammad Baqer Qalibaf in a meeting with Chinese Ambassador to Iran Chang Hua stressed the need for regional and international cooperation to counter the US irrational moves, warning that Washington's diplomacy is a serious threat to international peace and security.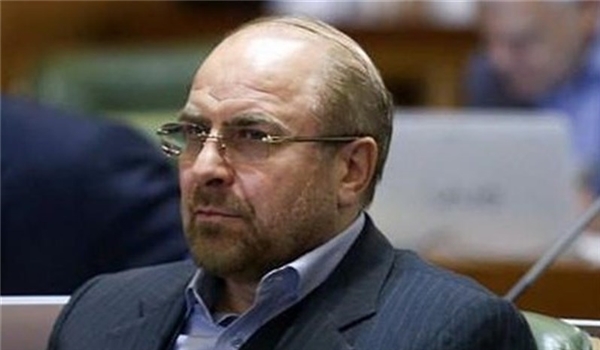 "Today, countries around the world, nationally, regionally, and internationally face the arrogant and US unilateral policy and its undesirable effects on the rights of nations," Qalibaf said during the meeting on Wednesday June 24.
The Iranian parliament speaker also strongly condemned the iinterference by the US and certain countries in China's internal affairs.
Qalibaf also thanked the Chinese government for its clear and unequivocal opposition to the International Atomic Energy Agency's resolution against Iran.
Expressing hope that the cooperation between the two countries will continue and be realized more quickly, the Iranian parliament speaker said, "We have witnessed many times the interventions of the Trump administration against the sovereignty and independence of countries, including Iran and China and some international issues such as environment and destructive weapons. In this regard, regional and international cooperation is an inevitable necessity."
The Chinese ambassador, for his part, said that as China resolutely supports Iran's sovereignty and independence while opposing the US unilateral sanctions, the two countries must work together.
"China is keen on strengthening ties with Iran and supporting each other on important issues and common interests," he added.