2021-May-9 12:51
Iranian Scientists Find Proper Pattern to Improve Liver Cells Condition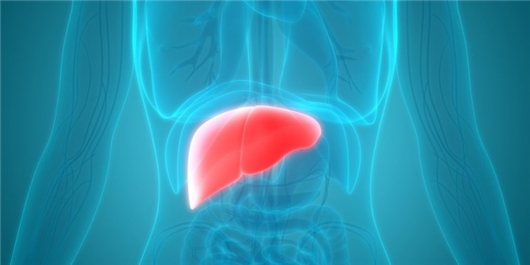 TEHRAN (FNA)- Iranian researchers at Royan Institute, Kerman University of Medical Sciences and Shahid Beheshti University of Medical Sciences found a structure based on which the liver lesions in a laboratorial model can be treated.
In this research, a three-dimensional structure was created from co-culturing the mesenchymal stem cells of the bone marrow, endothelial cells of the umbilical cord and a class of liver cells (Huh7) based on extracellular matrix taken from the liver and using the structure treated the liver lesions in laboratorial model.
Also, liver function such as albumin and fibrinogen secretion, urea production, and cytochrome induction in the created three-dimensional structure were greater than the control state. In addition, transplantation of this structure to the animal of the laboratory model with liver lesions led to the improvement of the animal's condition and the production of human albumin in its body.
Overall, the results of this study showed that the production of this three-dimensional structure can be used as a suitable model to improve the function of liver cells in the laboratory and in the body of the recipient.
Iran with 130,000 species has the biggest cord blood stem cell bank in the Middle East region, the Managing Director of Royan Stem Cell Technology Company Morteza Zarrabi said in October.
"The stem cells are stored in public and private banks," Zarrabi said.
He noted that some 115,000 samples are stored in private banks.
Zarrabi said that Tehran, Isfahan and Khorasan Razavi have the highest number of banks in Iran, respectively.
He went on to say that 700,000 species of cord blood are stored in public banks and some six million others are stored in the private ones.
Stem cells are useful in treating 80 diseases, Zarrabi said.
"Researchers are now conducting research on use of stem cells from cord blood in curing autism, cerebral palsy, heart disease, Type-1. Diabetes, hearing loss and kids' illnesses," he added.
Cord blood is blood that remains in the placenta and in the attached umbilical cord after childbirth. Cord blood is collected because it contains stem cells, which can be used to treat hematopoietic and genetic disorders.