2021-May-9 00:07
Arab Paper: Israeli-Affiliated ISIL Group Arrested in Gaza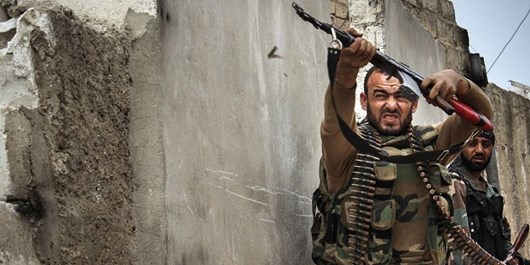 TEHRAN (FNA)- A leading Arab paper reported that the Palestinian security forces in Gaza have arrested members of an ISIL terrorist group who were operating for the Israeli intelligence.
Al-Akhbar quoted a security source as saying on Wednesday that the Palestinian security forces foiled a dangerous plot of the Israeli intelligence by using the ISIL-affiliated cells aimed at attacking the government's security and military infrastructure.
The group planned to carry out suicide bombings in the Gaza Strip targeting strategic systems in the resistance, the paper added.
Al-Akhbar added that the attacks were to be carried out by operatives on motorcycles, similar to previous ISIL attacks against Hamas infrastructure in the Gaza Strip. Last August, Hamas had arrested an ISIS cell for performing suicide bombings against Gaza police.
In October, Hamas had blamed Israel for getting to youth with extremist Takfiri terrorism thoughts, contacting and directing them to carry out suicide attacks against Hamas targets in August, according to al-Akhbar.