2021-May-9 12:59
Society_Culture
2020-July-8  15:59
Gov't Spokesman: Enemy Targeting Social Assets via Psycho-War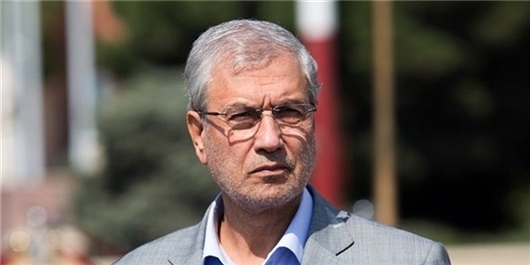 TEHRAN (FNA)- Iranian Government Spokesman Ali Rabiyee said that the enemy has focused on psychological warfare in a bid to target social assets in the country, and added that the nation will overcome problems through unity.
Despite foreigners' maximum pressure on Iran and global recession after the coronavirus outbreak, Iran will come out of difficulties with the help of national solidarity, Rabiyee said.
Meantime, Iranian President Hassan Rouhani said on Saturday that enemies will fail to annihilate Iranian economy, adding that the nation will overcome the current situation.
Enemies are trying to foment psychological war in a futile bid to disrupt Iran's economy, Rouhani said.
He noted that national unity, solidarity and cooperation will help pass through the current circumstances easily.
The president expressed satisfaction with the current economic situation including production and exports despite the sanctions and coronavirus epidemic.