2021-June-16 15:44
Politics
2020-July-20  12:56
Iran Executes CIA, Mossad Spy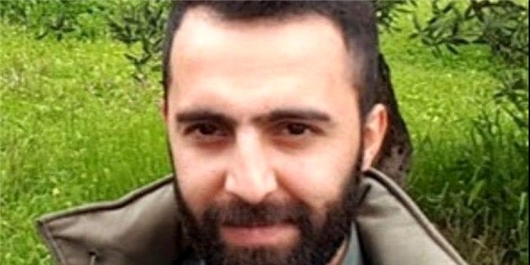 TEHRAN (FNA)- Iran on Monday morning executed the death penalty for an Iranian national named Mahmoud Mousavi Majd, who had been convicted of spying for Mossad and the CIA.
Mousavi Majd was an Iranian national who had moved from Iran to Syria in 1970s along with his family and was working in the Arab country as a translator for an Iran-affiliated company. He tried to approach the Iranian military advisors in Syria but was not a member of the Islamic Revolution Guards Corps (IRGC). The CIA spy had been able to infiltrate many sensitive centers.
He worked for the US intelligence agency through linking to one of the CIA officers in West Asia but his suspicious behavior exposed his real intentions to the security forces and was finally arrested two years ago.
Iran's Judiciary had last month announced that Mousavi Majd who had been spying for the Mossad and CIA was sentenced to death.
"Recently, Seyed Mahmoud Mousavi Majd who was linked both to the Mossad and CIA and spied in the security field and on Armed Forces in exchange for dollar payments was arrested," Judiciary Spokesman Esmayeeli told reporters.
"This person was sentenced to death," he said, adding that he will be executed soon so that his masters see the faith of betrayers.
He said Mousavi Majd had disclosed itinerary of the routes taken by the martyred Commander of the Islamic Revolution Guards Corps (IRGC) Qods Force, Lieutenant General Qassem Soleimani.
Yet, a later Judiciary statement reminded that Majd had played no role in the US terror attack on Martyred General Soleimani, implying that his spying pertained to the time before Gen. Soleimani's martyrdom.
Esmayeeli said that despite the strenuous attempts by the US and Israel to spy on Iran, the Iranian security and intelligence forces foil their plots by preventing the espionage activities.
Also, last Tuesday, Esmayeeli announced that the death sentence issued for Mousavi Majd will definitely be executed.
"The case is in the process of execution and is one of the final and imperative rulings," Esmayeeli told reporters in a press conference in Tehran.