2021-February-28 22:32
Society_Culture
2020-August-1  17:11
Restrictions Extended in Tehran over Coronavirus Fears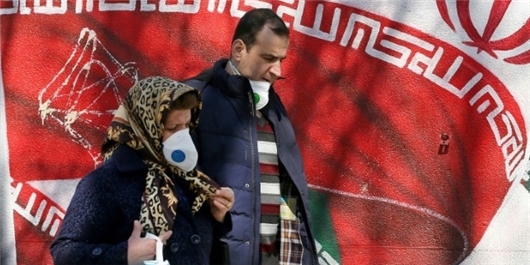 TEHRAN (FNA)- Deputy Commander of Tehran Police for Supervision of Commercial Places Colonel Nader Moradi announced extension of certain restrictions on a number of businesses and public places in the capital city due to a surge in the number of coronavirus-infected patients.
"Given the current situation in the capital and the number of people infected to coronavirus, the ban on activities of the commercial units declared last week has been extended this week too and they are not allowed to run operations," Colonel Moradi told FNA on Saturday.
He added that based on a decision by the national coronavirus campaign headquarters, socio-cultural centers, reception halls, recreation centers, indoor swimming pools, fitness clubs, cinemas and theaters are among the businesses that will be closed for another week.
Colonel Moradi warned that if the owners of the aforementioned businesses ignore the order, first they will receive a warning and then their businesses will be shut down if they disregard the health protocol a second time.
The Iranian health ministry announced on Saturday that 2,548 new cases of COVID-19 virus infection have been identified in the country during the past 24 hours, noting that 1,069 patients have been hospitalized.
"2,548 new patients infected with COVID-19 have been identified in the country during the past 24 hours and 1,069 patients have been hospitalized," Iranian Health Ministry Spokeswoman Sima Sadat Lari said on Saturday, and added, "The total number of the COVID-19 patients reached 306,752."
"Unfortunately, 216 patients have passed away in the past 24 hours, increasing the number of the dead to 16,982, and 4,011 patients are in critical conditions," she added.
Sadat Lari expressed pleasure that 265,830 cases infected with coronavirus have recovered or been discharged from hospitals.
The ministry's spokeswoman also noted that 2,482,553 coronavirus tests have been conducted across the country.
She warned that 26 provinces are still in read condition or status of alert.
President Hassan Rouhani on Saturday lauded all Iranians for observing coronavirus-related instructions set by the health ministry, and noted that obligatory protocols will persist until discovering the vaccine.
Everybody should follow the instructions announced by the National Anti-Coronavirus Campaign Headquarters so that we overcome the virus and the related vaccine is made, Rouhani noted.
Those provinces which had already been in red conditions passed the coronavirus peak today, President Rouhani said.
He appreciated the nation for cooperating with the health officials in fighting the COVID-19.