2021-June-20 16:39
Israeli Minister Tests Positive for COVID-19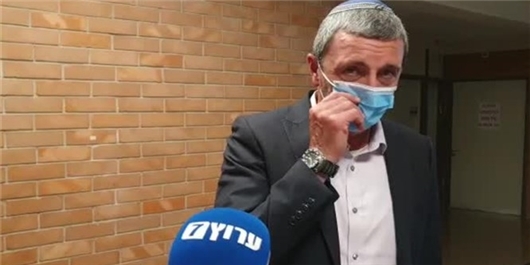 TEHRAN (FNA)- Rafi Peretz, the Minister of Jerusalem Affairs and Heritage, announced on Saturday evening that he tested positive for coronavirus.
"Unfortunately I tested positive in a test I took on Friday. I feel well at present and wish all of Israel's sick a speedy recovery," the right-wing politician announced in a statement posted to his social media accounts, i24 reported.
In addition, three parliamentarians from Israeli Prime Minister Benjamin Netanyahu's ruling Likud party went into quarantine after attending a party meeting meeting a with an activist who has since tested positive.
Peretz, the leader of the Jewish Home party, has become Israel's second minister to be infected with the virus after Housing Minister Yaakov Litzman, who was the Health Minister when he contracted the respiratory disease.
Litzman is one of the 45,098 Israelis who have so far recovered from the virus, which has claimed a death toll of 523 in Israel as of Saturday night.
Israel registered 72,163 cases in total.