2020-November-24 10:23
Society_Culture
2020-August-5  16:31
Rouhani: Iran Flag-Bearer of Democracy in Region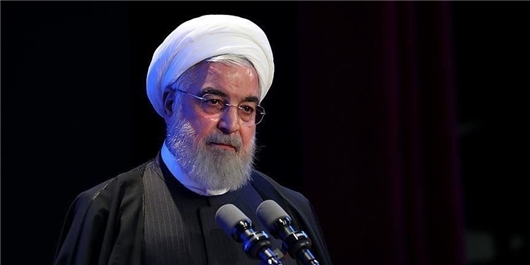 TEHRAN (FNA)- President Hassan Rouhani said that Iran was the first to experience democratic rule in the region, and noted that as long as ballot boxes are respected, no power will dare to harm the country.
114 years have passed since the proclamation of constitutional rule on August 4, 1906, the day Iran founded the first parliament in the region, Rouhani said.
He added that as long as the people respect ballot boxes, no power can harm the country.
The president went on to say that Iran had ever since undergone vicissitudes up until the Islamic Revolution triumphed in 1979, and added that the country is now enjoying religious popular rule (religious democracy).
When the government, parliament and all other sections of the ruling system are directly or indirectly elected by the people, it is totally senseless that someone sitting in his palace on the other side of the world makes decisions to end the Islamic establishment or to stir riots in Iran, he stated.
Rouhani added that the Americans intend to destroy religious democracy in Iran and replace it with a system that kowtows to them.
Referring to the illegal US sanctions, he said that the Iranian nation overcame the sanctions, although the signatories to the nuclear agreement failed to implement it and they even reneged on their commitments.
In relevant remarks in July, President Rouhani said that Iran will surely pass through current tough circumstances despite all obstacles, and noted that the problems can be removed with realistic solutions
President Rouhani said that Iran can proudly pass through the current critical situation with the help of decades of precious experiences of fighting US illegal sanctions, the support of people and economic experts, and cooperation among the executive, legislative and judiciary branches.
He invited all experts to give their suggestions to solve the economic woes.
Rouhani said that the government will definitely try to solve the problems with a realistic approach with reliance on national capacities.