2020-November-24 10:00
Beijing: US Action to Remove Chinese Apps 'Ridiculous'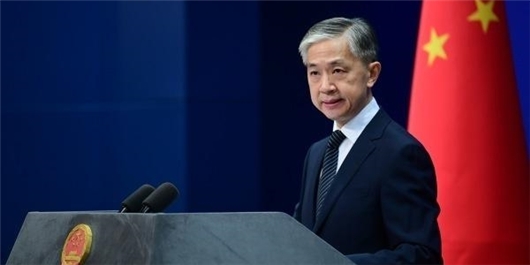 TEHRAN (FNA)- China firmly opposes the US government's move to remove Chinese apps from its digital networks, Wang Wenbin, spokesperson for China's Ministry of Foreign Affairs (MOFA), told a daily press briefing on Thursday.
Wang made the remarks as US Secretary of State Mike Pompeo on Wednesday announced plans to expand its so-called "clean network" and urged American companies to bar "untrusted" Chinese apps from their app stores, including WeChat, CGTN reported.
Wang said the United States' claim has no factual basis and went against market principles. The decision is to protect its monopoly in the high-tech field, he said.
China urges the US to correct its mistake and create conditions where enterprises around the world can proceed with normal economic and trade cooperation, Wang said.
The "clean network" lists five areas that the US government will seek to prohibit Chinese companies from accessing: app stores, apps, cloud services, mobile carrier networks and undersea internet cables, according to a CNN report.
Wang stressed that many of the Chinese companies currently subject to unilateral US sanctions are innocent and their technology and products are safe, adding that there has never been a cyber security incident like the "Snowden affair" or "WikiLeaks issue", nor has there ever been a cyber surveillance activity like the "Prism Gate", the "Equation Group" or the "Echelon System".
"How ridiculous is it for America to talk about a 'clean network' when it is covered in dirt?" Wang questioned.
China will continue to work with other countries to maintain a fair, just, open and non-discriminatory business environment and promote international scientific and technological exchanges and cooperation, he said.
"We will make efforts to enable safe, reliable and high-quality information technology to provide new impetus for global economic recovery and better life for people of all countries," the spokesperson added.