2020-November-24 09:39
417
2020-August-13  14:52
VP: Iran Reducing Reliance on Oil Revenues with Assistance of Knowledge-Based Firms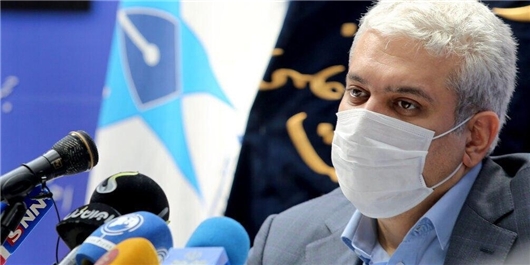 TEHRAN (FNA)- Iranian Vice-President for Science and Technology Sorena Sattari said that his country is moving towards an oil-free economy with the help of knowledge-based companies.
Sattari made the remarks on Wednesday, addressing the opening ceremony of the 9th edition of the International Innovation and Technology Exhibition (INOTEX 2020).
"The presence of more than 5,000 knowledge-based companies and a bigger number of start-ups in Iran is a proof for the fact that equipped with an active technology ecosystem, the country is on the right track to reach a knowledge-based economy and reducing reliance on oil revenues," he said.
"INOTEX 2020 has been held online and two months later than the pre-planned time due to the coronavirus outbreak in Iran," Sattari added.
In relevant remarks last month, Sattari announced that the country produces everything needed to fight against COVID-19 virus epidemic with the help of knowledge-based firms.
"The knowledge-based companies have entered the scene very well, and many equipment used to fight against coronavirus were not produced in the country in the past, but today we are producing them at good levels, a sample of which is three-layer and filter-equipped masks," Sattari said, addressing a meeting in the Central province of Isfahan.
He added that coronavirus test kits are mass-produced in the country now and they are even being exported, noting that Iran is also producing coronavirus-related medicine and nothing is imported from foreign states.
Sattari said that Iran will for the first time mass-produce influenza vaccine in the fall.