2021-May-6 10:38
Politics
2020-August-13  16:22
President Rouhani: Iranian Nation Always Wins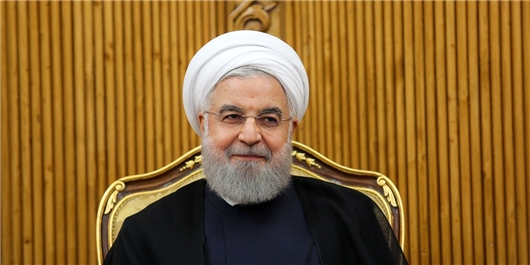 TEHRAN (FNA)- Iran's President Hassan Rouhani said that weekly inauguration of infrastructural projects in his country is a message to the enemies that the Iranian nation is always a winner despite pressures.
Enemies thought in vain that they can bring the nation to their knees; meanwhile, weekly inauguration of projects in different parts of the country sends important signal to the US and the Zionist regime of Israel that the great Iranian nation is always a winner and resists against the problems, President Rouhani said, addressing the inauguration ceremony of a big soil and water project in Western Iran on Thursday.
President Rouhani inaugurated two big projects of soil and water, as well as modern irrigation systems, in Ilam and Kermanshah Provinces in West of the country on Thursday.
Reduction of the impacts of drought and development of agriculture in the border provinces are among the aims behind implementation of the projects.
Earlier this month, Iran's Energy Minister Reza Ardakanian announced his country's plans to inaugurate and put into operation 250 electricity and water projects by the end of the current Iranian year (March 20).
"We have decided to put into operation 250 projects by investing nearly 50,000bln tomans ($11.9bln) by the end of this year," Ardakanian said in an interview with the state TV.
He added that in the past 7 years, one wastewater treatment plant, a big dam and a water treatment plant were inaugurated every 30, 50 and 60 days on average, respectively.
Ardakanian underlined that Iran ranks first in the region and 14th in the world in the developing power generation capacity, adding that 60% of the power plants belong to the private sector.