2020-November-24 09:48
Politics
2020-August-14  14:52
Official: US Fails in Anti-Iran Sanctions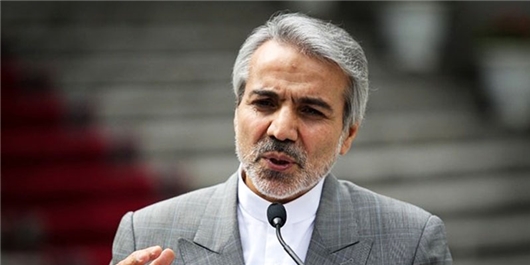 TEHRAN (FNA)- Iranian Vice-President and Head of the Management and Planning Organization (MPO) Mohammad Baqer Nobakht said the United States has failed in its sanctions policy against Iran as Tehran has succeeded in putting various economic plans into action.
"The implementation of different economic programs across the country clearly shows that Washington has failed to achieve its goals of imposing sanctions against Iran," Nobakht said on Thursday.
Despite harsh sanctions and blocking all means of banking exchange and currency transfer, Iran has continued development and economic programs, he added.
Nobakht lauded the Iranian nation's resistance in tough conditions.
In relevant remarks last month, President Hassan Rouhani said that Iran will surely pass through current tough circumstances despite all obstacles, and noted that the problems can be removed with realistic solutions
President Rouhani said that Iran can proudly pass through the current critical situation with the help of decades of precious experiences of fighting US illegal sanctions, the support of people and economic experts, and cooperation among the executive, legislative and judiciary branches.
He invited all experts to give their suggestions to solve the economic woes.
Rouhani said that the government will definitely try to solve the problems with a realistic approach with reliance on national capacities.