2020-November-30 18:25
Economy
2020-August-18  15:10
Tehran, Moscow to Develop Mining Engineering Cooperation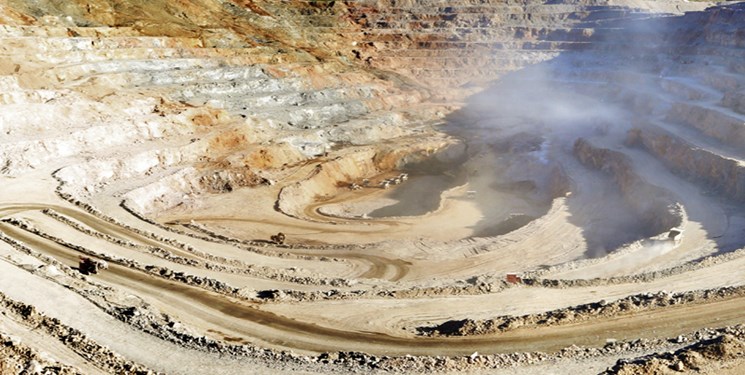 TEHRAN (FNA)- Iranian Mining Engineering Organization (IMEO) signed a Memorandum of Understanding (MoU) with the Russian Export Center (REC) on Tuesday on mutual cooperation.
The MoU was signed in Tehran by Head of IMEO Taqi Nabayee and director of REC in Iran Pavel Bukhanov.
According to REC website, the center is a state-owned institute set up by the Russian government to support the development of the non-commodity exports industry/sector, and Eximbank of Russia is part of REC.
Nabayee said during the ceremony that the mutual agreement will set the stage for both sides to promote cooperation in mining industry.
Iran and Russia had trade exchange worth 1.74 billion dollars in 2018, according to Federal Customs Service of Russia.
In relevant remarks on July 22, Iranian Foreign Minister Mohammad Javad Zarif said that during his Tuesday visit to Moscow, an agreement was made to devise a roadmap for long-term strategic cooperation between the two countries.
Zarif said that he talked with the Russian officials for 4.5 hours and President Vladimir Putin for nearly 1 hour on phone (due to anti-coronavirus protocols).
"We talked nearly 1 hour and I conveyed a message by President Rouhani on the situation of the nuclear deal and certain bilateral issues to Mr. Putin and held talks with him. The talks were much useful and God willing, it will bear good results," he said.
Zarif referred to a cooperation treaty inked by Tehran and Moscow nearly 20 years ago, and said, "We agreed with Mr. Putin to review the treaty."
"Of course, the treaty will be extended in due date (in March) if neither party has any objection, but we decided to devise a long-term comprehensive strategic treaty and update the current treaty and then sign it and send it to the parliament for approval," he added.
Zarif traveled to Moscow on Tuesday July 21 to convey President Rouhani's message to Putin. He said that Tehran and Moscow will certainly pursue extension of their 20-year-long treaty which will end next March.
"Extension of the agreement is on our agenda and if the Russian friends are ready to have another long-term deal, we can study it but extension of this agreement is certainly on our agenda," Zarif told reporters upon arrival in Moscow on July 21.
Iran and Russia prepared a treaty in March 2001 as a roadmap for 10 years of bilateral relations and principles of cooperation between the two countries. The treaty is extended every five years automatically if not faced with opposition of both sides.
"Bilateral ties, the region and the nuclear deal are among issues to be discussed during the trip," he added, describing the two countries' relations as strategic.
Zarif said given the current conditions on the international scene, talks are needed to be held between Iran and Russia and China as two friendly states of Tehran.