2020-November-25 11:08
Economy
2020-August-19  19:10
Khaf-Herat Railway to Become Operational in Unity Week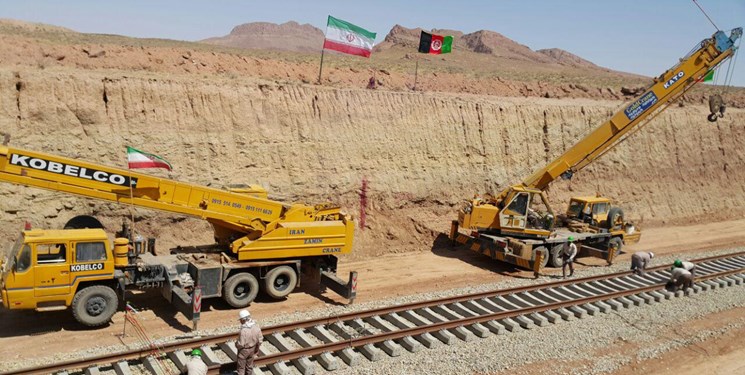 TEHRAN (FNA)- An official in the Ministry of Road and Urban Development said that Khaf-Herat Railway project would go on stream during the Unity Week (October 29- Nov. 3, 2020).
Khaf-Herat Railway project would come on stream within two and a half months with presidents of Iran and Afghanistan as well as other top officials of the two countries in attendance, Deputy Ministry of Roads and Urban Development Amir Mahmoud Ghaffari said on Wednesday.
He underlined the strategic significance of this railway both in the region and the world.
The railway is important both for internal transportation and passenger transport, Ghaffari noted, adding that it is very important in terms of connecting Afghanistan to free waters and even European countries.
"On the other hand, transportation and transit of cargo and goods to Afghanistan and then to East Asian countries is considered very important for Iran," the official went on to say.
Khaf-Herat is part of Iran-Afghanistan rail corridor. The project, started in the fiscal year of 2007-2008, connects Iran's Eastern city of Khaf to Afghanistan's Western city of Ghoryan.
In relevant remarks in early July, Iranian Minister of Road and Urban Development Mohammad Eslami announced that Khaf-Herat Railway will come on stream by the end of the current Iranian calendar year (March 20, 2021).
Eslami said on Friday July 3 that a part of Khaf-Herat Railway will be constructed by Iran while the remaining part will be built by Afghanistan.
Construction operation of the part related to Iran is in the brink of completion, he added.
The minister said the railway is 66 kilometers from border to Khaf city and stated. "The significance of this huge project is that the railway in Afghanistan will be revived, so that the country will be linked with Iran's national railway network as well as other countries," he underlined.
Eslami continued, "Iran has a variety of routes such as North-South and East-West Corridors so that transiting Afghan territory and investing in Afghanistan is essential for Iranian traders and also those of Afghanistan."
Afghanistan's government has commitments to transfer mining and mineral capacity to other countries, so that an agreement signed between India, Afghanistan and Iran will be effective in this respect, he added.