2020-November-25 11:33
Economy
2020-August-26  18:01
Iran Ups Gas Condensate Production by Nearly 90 Percent in South Pars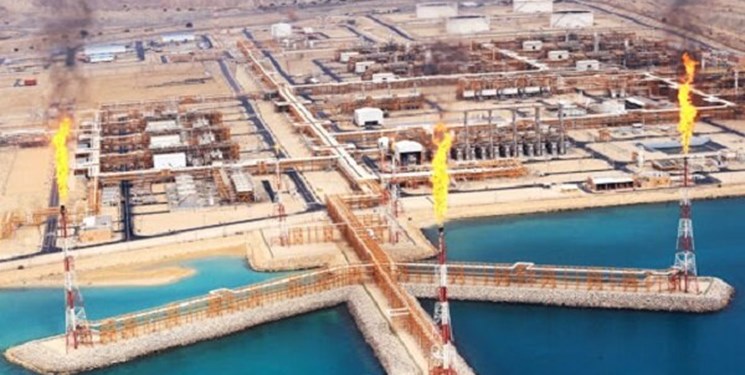 TEHRAN (FNA)- Chief Executive of South Pars Gas Company announced that the production of gas condensates at the South Pars Gas Field has considerably increased during the 2013-2020 period.
"With the launch of Persian Gulf Star Refinery, a significant production growth of over 87 percent is considered as an important achievement for the country," Hadi Hashemzadeh Farhang said
He underlined that the development of South Pars Gas Field is currently underway, adding, "As the first refinery, Persian Gulf Star Gas Condensate Refinery is designed based on gas condensate feed with the capacity of 360,000 barrels per day [including units for distillation, liquefied petroleum gas (LPG), catalytic conversion, naphtha refining, isomerization, kerosene and gas refining] with the aim of producing gasoline, diesel, liquefied petroleum gas and jet fuel."
The refinery has been constructed in the vicinity of Bandar Abbas Oil Refinery, he added.
The feed required for this refinery is provided by a 485-kilometer pipeline to the South Pars gas refineries.
Development of South Pars Gas Field in recent years has had many achievements for the country, so the rise in production of gas condensates along with development of other sectors of oil industry has led to the significant growth of various products and high profitability in the industry.
South Pars gas field, which Iran shares with Qatar in the Persian Gulf, covers an area of 9,700 square kilometers, 3,700 square kilometers of which, called South Pars, are in Iran's territorial waters. The remaining 6,000 square kilometers, called North Dome, are situated in Qatar's territorial waters.
The third offshore platform of the phase 13 of the supergiant South Pars gas field was installed in last month.
According to the Pars Oil and Gas Company (POGC), Platform 13A, was installed on February 24 by an HL-5000 installer in the gas field.
The structure was loaded together with 13C satellite platform a while ago by using push/pull method on an FLB124 barge.
"This complex and sensitive operation, after careful climate stabilization in the sea, with strict observance of safety principles was carried out in order to accelerate the production program of the field," Motamed had said.