2020-November-25 10:57
Politics
2020-August-27  19:25
Rouhani: Gov't Continuing Economic Activities, Progress despite US Sanctions, COVID-19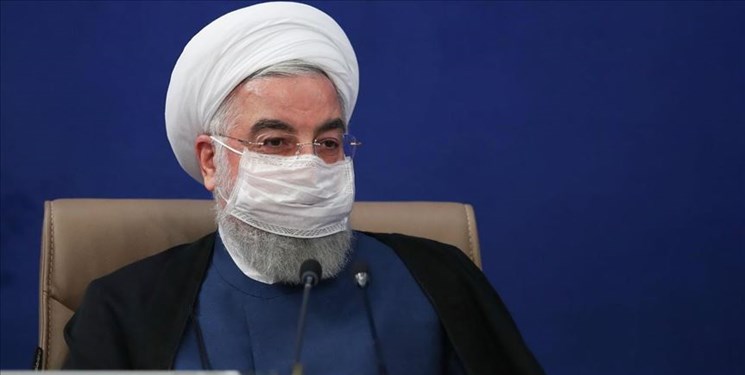 TEHRAN (FNA)- Iranian President Hassan Rouhani underlined that the main focus of his government is on the economic boom in spite of the US sanctions and the spread of the coronavirus.
"Spurring economy and economic activities is the main priority of the government in the current Iranian year (started March 20, 2020)," President Rouhani said addressing the 161st session of Government's Economic Coordinating Council.
He reiterated the government wants to pave suitable ways for inauguration of important projects of the country coupled with economic boom and stability, he emphasized.
Referring to the recent economic instructions of Supreme Leader of the Islamic Revolution Ayatollah Seyed Ali Khamenei during the government week in Iran, as well as the compilation of 'Economic Roadmap', he said, "In addition to compensating the damages incurred to the economic sector of the country as a result of sanctions and spread of COVID-19, the government has taken effective steps in line with booming economy of the country."
The government managed to overcome sanctions and plots orchestrated by US against the country especially over the past two and a half years, Rouhani said, adding, "In addition to making efforts to alleviate economic shocks inflicted on people's livelihood, the government is seeking to continue implementation of development policies of the country."
In relevant remarsk in July, Rouhani underlined his country's progress in electricity and water treatment despite the US sanctions and pressures.
Addressing a ceremony via videoconference to inaugurate 10 infrastructural and development projects in the water and electricity industries in the provinces of Fars and Kermanshah, President Rouhani underscored Iran's major advances in the water treatment and electricity industries.
He said that the administration takes pride in launching new projects under the pressure of the US sanctions and the outbreak of coronavirus pandemic.
President Rouhani said his administration has brought 37 water treatment facilities into operation over the past seven years.
He said the Islamic Republic takes pride in making advances in the energy industries while it is under the pressure of sanctions, is fighting against the coronavirus pandemic, and is dealing with the situation when "a tyrant and superpower like the US is mounting pressures, threats and sanctions" constantly.
The people of Iran may rest assured that the administration is fully ready to serve the nation and reduce the problems despite the pressures and sanctions, President Rouhani underlined.
In April, Iran unveiled plans to construct its largest hydro power plant in central Yazd province with foreign investment.
Coming with a price tag of €300 million, the plant will be able to generate 300 megawatts of electricity, while the investor has the necessary permits to directly export that electricity to Iran's neighboring countries.