2020-November-25 11:37
Economy
2020-August-30  14:58
Official: Iran Exports over 7.7mln tons of Goods in 1 Month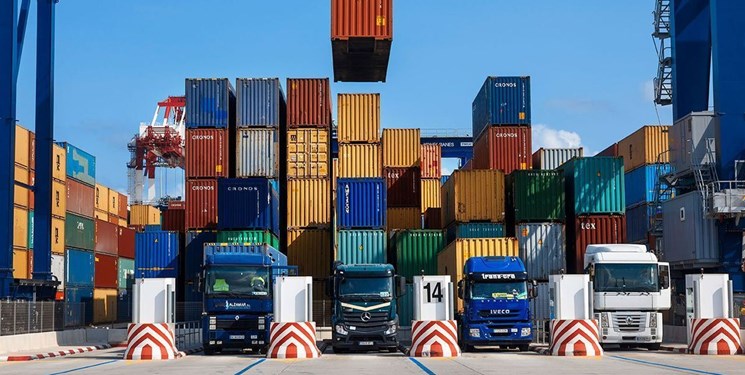 TEHRAN (FNA)- A senior official at the Islamic Republic of Iran Customs Administration (IRICA) announced that the country has exported 7.781mln tons of goods to other countries in the fifth month of the Iranian calendar year (July 22-August 21).
Rouhollah Latifi said on Saturday that Iran's exports had increased in volume terms in the fifth month of the calendar year to reach 7.781 million metric tons with total value of shipments sent to other countries exceeding $2.162 billion.
That was nearly 3.5 times the weight of imports into Iran at 2.41 million tons worth $2.875 billion, said Latifi.  
The official said China remained the top importer of Iranian non-oil goods over the monthly period as it took delivery of 2.195 million tons, or over 28 percent, of the shipment worth $566 million.
Iraq came second in the list of Iran's top export destinations with $441 million paid for 1.42 million tons of cargoes, followed by the United Arab Emirates at 1.324 million tons worth $338 million.
Shipments from China to Iran reached 335,000 tons at a value of $746 million, followed by the UAE with 390,000 tons at $707 million and Turkey with 227,000 tons on $297 million, IRICA figures showed. 
Germany was the only Western country with sizable exports to Iran, said Latifi, adding that the country sold $125 million worth of shipments to Iran in the month to late August, lower than India at $184 million.
Earlier this month, Latifi had said that Iran had $3,298,061,946 worth of foreign trade with the Commonwealth of Independent States (CIS) in 2019.
He said that in 2019, Iran exported 4,793,512 tons of goods worth $1,751,605,967 to CIS, meanwhile, the country's exports increased by more than one billion dollars compared to 2018.
According to Latifi, Russia with over $457 million, Azerbaijan with more than $429 million and Armenia with $231 million are Iran's major export destinations.
CIS consists of Armenia, Azerbaijan, Belarus, Kazakhstan, Kyrgyzstan, Moldova, Russia, Tajikistan, Uzbekistan as well as Turkmenistan as associate state and observer Afghanistan and Mongolia as observer states.