2020-November-24 04:57
Politics
2020-September-14  11:30
Envoy: Iran, China Enjoying Historical Ties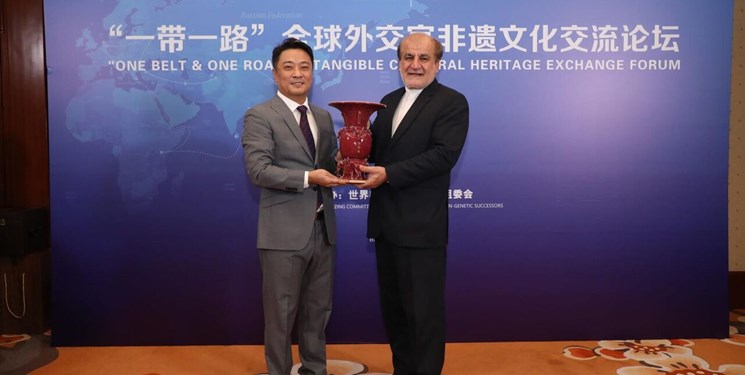 TEHRAN (FNA)- Iran's Ambassador to Beijing Mohammad Keshavarzzadeh underlined that the history of relations between his country and China, specially in the field of culture, dates back to centuries ago.
"Cooperation between Iranian and Chinese museums is at a good level, as cultural relations between the two countries dates back hundreds of years ago," Keshavarzzadeh said on Sunday.
He reiterated that the National Museum of Iran will hold an exhibition in different Chinese cities in 2021 to showcase Iran's art treasures.
National Museum of Iran has already participated in various Chinese fairs, including exhibitions of Asian civilizations, intangible cultural heritage and Canton Fair.
Keshavarzzadeh had earlier on Sunday attended 'China's One Belt and One Road Intangible Cultural Heritage Exchange Forum'.
The Belt and Road Initiative- a development strategy first announced by Chinese President Xi Jinping in 2013- is a transportation and investment move that follows cooperation among the world countries in different continents.