Politics
2020-September-15  14:17
Islamic Jihad: Peace with Israel No More Than Illusion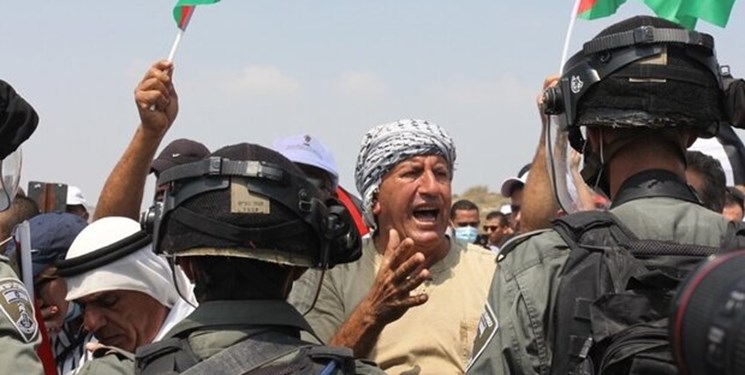 TEHRAN (FNA)- Leader of Palestine's Islamic Jihad Ziyad al-Nakhalah stressed the resistance movement's continued battle against the occupying regime of Israel despite all pressures.
"The Resistance Movement will not put aside its weapon," al-Nakhalah said, reacting to the US' and Israel's struggles to push back Palestinians' battle against the occupiers.
"Not only will we not abandon the weapon of resistance, but we will also take steps to boost the resistance as much as possible," he added.
Regarding the continuation of the siege of the Palestinian lands, the Islamic Jihad Movement's leader said, "The continuation of the siege of Gaza is a continuation of the Zionist aggression against the rights of the Palestinian people."
He further stressed the need to increase the unity among the various Palestinian resistance groups.
Elsehwere, the Palestinian movement also condemned the recent compromise deals with Israel by the UAE and Bahrain, and said peace with the Zionist regime is no more than illusion.
In a relevant development on Sunday, the central committee of Fatah Movement announced that free normalization with the occupying state of Israel by some Arab countries means an abandonment of Jerusalem and its Muslim and Christian holy sites, and encourages the Israeli occupation for more theft of land and more settlement construction.
During a meeting in Ramallah, the central committee of Fatah vehemently condemned the tripartite American-Bahraini-Israeli declaration on normalizing the relations between Israel and Bahrain, saying the declaration is in contrary to the resolutions of the Arab summits and the Arab Peace Initiative, WAFA news agency reported.
It pointed out that the Palestinian people and their leadership will not allow the so-called "Deal of the Century" and the annexation and normalization plans to pass.