2020-October-30 16:00
Society_Culture
2020-September-25  09:01
Indian Filmmaker: Wear Mask, Wash Hands, Maintain Social Distancing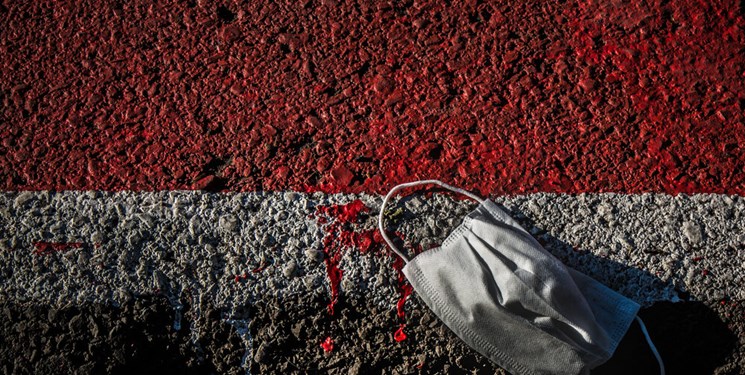 TEHRAN (FNA)- Iran's 16th Resistance International Film Festival has held an interview with Arin Paul, an Indian filmmaker.
The excerpt of the interview follows:
Paul graduated from the Asian Academy of Film & Television (AAFT), Noida, India in the year 2002. He started his career as an assistant director in Delhi and has assisted many film-makers in Delhi and Kolkata. He debuted as a Feature Film Director in a Bengali movie in 2008. He was also responsible for the concept and the story of the film.
He has been working on various projects such as web series, short films, documentaries, video documentation, corporate films, commercials (ad-films), television and others. He has made films for esteemed organizations such as Kolkata Traffic Police, Handi-Care International–Canada, Anandabazar Group (ABP Digital), Amar Seva Sangam, Development Action Society, TERI, USAID, Coca-Cola, TVS Credit, United Nations Development Program (UNDP), Reliance Energy – Mumbai, FOSMI and others.
He was awarded the 'Rotary Youth Achiever of The Year (2008)'. His short film "Aehsaas" on Swachh Bharat Abhiyan won the "Certificate of Excellence" from National Film Development Corporation (NFDC) and Ministry of Information & Broadcasting, Government of India in 2017. Quite a few films made by him have been screened at various film festivals all over the world.
Q: Please tell us about your film. How and why you made it?
A: "Will Power, Determination and Unity had led to our Independence. This Independence Day Let Us Once Again determine to unitedly defeat our enemy. Wear Mask, Wash Hands and Maintain Social Distancing. Let's Break the Chain... Not the Bond." That's the theme of our film, 'Freedom From Virus (Azaadi Virus Se)' which was an effort made for Indian's Independence Day (which falls on 15th August every year) this year. We made the film to make our citizens aware of the usefulness of the guidelines to be followed for safety from the virus.
Q: Which fact was the primary motivation for you to make a film on the Coronavirus pandemic and doctors' and nurses' efforts as pioneers in defending people's health?
A: India was in a state of lockdown from 15th March'20 and the country's citizens went in to a state of shock and disbelief all this while as the virus was spreading all over. It was then that we all learnt to stay safe by wearing masks, using hand sanitizers and keeping maintaining social distancing. Though, sadly we found that as the lockdown was given severe relaxations people were not following the basic guidelines. Hence, we (specifically, Ananya Arin Paul) came up with the idea and the film was given a shape.
Q: What is the most noticeable or memorable thing regarding the process of making this film during a pandemic?
A: In this project the most memorable thing was the briefs to the sketch artist. The hours we spent over phone. He (Shiladitya Ghosh) was located some 2000 kms (in Kolkata) from us (Mumbai) and yet it was no hindrance in the process.
Q: What subject would you choose if you want to make another film about the pandemic after controlling this virus's spread?
A: India saw a wave of migrant laborers' movement from big cities to their villages, towns amidst lockdown. We came across umpteen stories of humanity all this time. People walking in extreme heat for 900-1200 kilometers and yet happy. The struggle of all these children, women and men make for an intense humanitarian film which I would love to capture. One particular story that just came to mind is the journey of a young girl by a bicycle to bring her father back to village. She cycled almost 1000 kms. Incredible. There are so many more such incidents of joy and agony which can be brought forward.