2020-November-24 04:36
426
2020-September-27  22:01
UN at 75 and the Issues Unresolved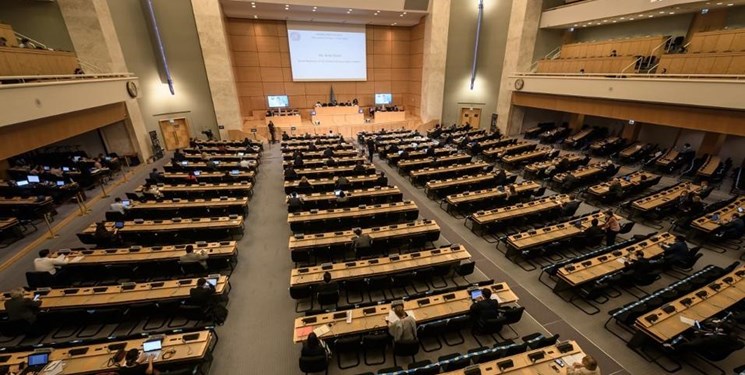 TEHRAN (FNA)- The United Nations is celebrating its 75th anniversary this week.
The world body rose from the ashes of the war-ravaged world some 75 years ago and it's still trying to find its relevance on this pandemic-stricken planet of ours. It is yet to envision a Middle East that emerges from a man-made catastrophe, for example. As well, the UN is yet to reform itself to become more of a democratic entity that can actually address the concerns of each and every member state, one in which it aligns with geopolitical realities.
Such a global reset can produce universal benefits in the form of a more just and safer environment not just in the Muslim world but across the globe. This is important, because for people living in places like Afghanistan, Iraq, Syria, Yemen, Palestine and Libya, the United States and its allies have left no hope for humanity, let alone optimism and high spirits.
Thanks to America's never-ending appetite for world dominance, these once prosperous nations have been reduced to rubble and see no hope for a transformational moment amid the erosion of their national sovereignty. This is while the UN has what it takes to face these new challenges through global cooperation.
It is important to acknowledge that the current situation is not out of control yet. There is, for example, the growing power of international opinion to expose human rights abuses caused by the United States and its bogus war on terrorism, as well as the most recalcitrant and repressive regimes that with help from the US have managed to turn a country like Yemen into a failed state. For this, they must all face the consequences of their crimes. They should never be allowed to undermine the UN and the rule of law, either with money or coercion.
At minimum, the long-suffering people of Afghanistan, Iraq, Syria, Yemen, Palestine and Libya want to see change that manifests itself in action in the form of implementation of the UN's existing framework for creating a more just and more sustainable conclusion to their sufferings: sanctions, travel bans, occupations, blockades, oil theft, et al. As long as these problems exist, the UN's global development plans would make no sense at all, at least for these Middle Eastern countries.
The UN as a world body 75 years into its mandate has a duty to save these nations from scourge of America's endless war and occupation to reaffirm faith in fundamental human rights, and to promote shared progress and growth.
This is while UN efforts to compel an end to the illegal war in Yemen have failed for now, but there is a growing campaign in Europe and elsewhere to stop the weapons sales. Historically, Saudi officials have bought a lot of influence in both the US and Europe, ironically with arms sales, but the war crimes are costing them a lot of credibility, as well.
In between, funny how they accuse Iran of destabilizing the region without offering any evidence that this is the case. Under the Charter of the United Nations, the world body is expected to take action against Saudi Arabia and its allies, as these allegations are transparently untrue. By picking fights with Iran, the warmongers cannot sweep their war crimes under the carpet. By blaming Iran, they cannot shrug off responsibility for their actions. 
Yet the UN and member states are still avoiding a vote on a resolution that puts pressure on Saudi Arabia to end the war, much less condemn American involvement in the illegal conflict. Saudi Arabia relies heavily on the US military for intelligence sharing, refuelling flights for coalition warplanes, and the transfer of American-made cluster bombs, rockets, and other munitions used against civilian targets in Yemen.
The UN has never authorized support for the war, which has caused civilian deaths and has spiralled in into one of the worst humanitarian crises of the century. For more than five years, Saudi Arabia and company have imposed a sea and air blockade around Yemen. Now, millions of Yemenis face starvation, and many children are dying from cholera. Coalition warplanes have repeatedly struck crowded markets, hospitals, power plants, and other civilian targets.
The situation is the same in other parts of the Middle East where the warmongers have equally left behind devastation and despair. The real news is for the international civil society to indicate an interest in these pressing issues. After 75 years, the UN can and should do so by forcing a debate at the General Assembly and an on-the-record binding vote and resolution over the Saudi and American wars of deceit and aggression.
Under International Law, the UN must meet its international responsibility to end these illegal conflicts to save face and to save humanity. To the peoples of Afghanistan, Iraq, Syria, Yemen, Palestine and Libya this is the way the UN should do its work at 75. The world body should uphold its own Charter which is protecting international peace and stability and holding aggressors to account.