2020-October-23 09:16
Politics
2020-September-28  17:20
Rayeesi: Iran's Judiciary Uninfluenced by US, Europeans' Hues and Cries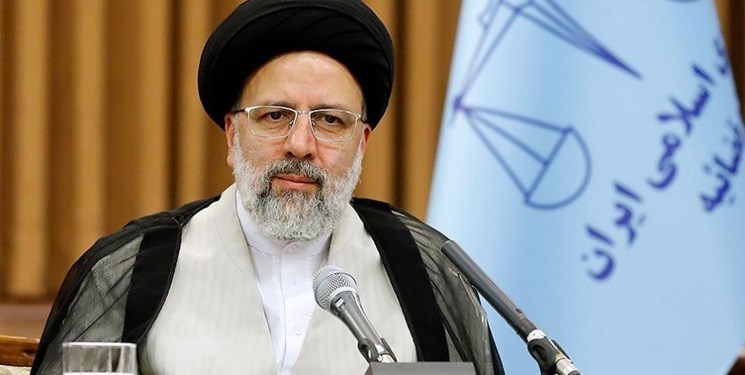 TEHRAN (FNA)- Iran's Judiciary Chief Ebrahim Rayeesi said that he and his judges will not be influenced by the hues and cries of the western states about the court rulings issued against the criminals in the country.
"The US and certain European states are centers of crimes and they put their knees on the neck of justice-seekers to stop their voice as a new torture method," Rayeesi said on Monday, addressing the Judiciary officials in Tehran.
He warned that the enemies want to display crime and murder as a normal thing in the Iranian society, and underlined, "The Judiciary will not be influenced by the hues and cries of the hegemonic system and the mercenaries of the US and Europe and merely moves on the path of justice and law."
Rayeesi also blasted the western states for instrumental use of human rights.
His remarks came after the US officials and some European missions and envoys to Iran, including the German ambassador, made comments in reaction to the execution of 27‑year‑old Iranian Navid Afkari who had received a death sentence for murdering a citizen in 2018.
Based on Islamic Sharia Laws, the family of the victim decide the fate of the murderer after the convict is found guilty at the court under a judicial decree called Qisas, i.e. "retaliation in kind", "eye for an eye", or retributive justice; they could either receive ransom money or ask for hanging in retribution.
The family of the victim, Hassan Torkmani, a Water and Sewage Organization employee, had urged to practice their right of hanging in retribution.
But since Navid Afkari had also taken part in 2018 protests in some Iranian cities, opposition groups based in Europe and the US have been seeking to politicize the case.